Visit all of our sponsor & vendor tents!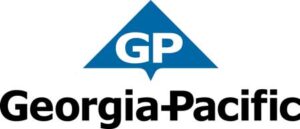 Georgia-Pacific is one of the world's leading makers of tissue, pulp, packaging, and building products. You may recognize our household brands, such as Brawny® paper towels, Quilted Northern® bath tissue and Dixie® cups and tableware. If you're in the construction business, you're probably familiar with our gypsum panels and other quality building materials. Even if you work in aerospace, mining or facilities management, Georgia-Pacific products may be part of your day.
Looking for FEST Sponsors!
We are looking for sponsors and vendors for FEST 2023.  Take a minute and think of a company – and/or vendor – who would be a great partner for The FEST. 
All you need to do is send us a good contact name/phone number and the company and we will take it from there.
Please let me know your suggestions and contact info for vendors and sponsors (frbob@theFEST.us). 
We need YOUR help to make this the best FEST ever!!!
Become a Friend of The FEST
Just add your email and hit subscribe to stay informed.