FEST 2022 Raffle Winners!
Congratulations to all of the winners! Winners have been contacted by phone. If you have questions please call 216.202.3040.

Thank you to ALL who supported The FEST Raffle. Your support means so much and continues to carry on the future of The FEST.

| | | |
| --- | --- | --- |
| PRIZE | WINNER | CITY |
| $15,000 | Jacqui | Wickliffe |
| $7,500 | Eric | Twinsburg |
| $5,000 | George | Hudson |
| $2,500 | David | Twinsburg |
| $2,000 | Monica & Jim | Ashtabula |
| $1,500 | Martha | Ashtabula |
| $1,500 | Albert | Avon Lake |
| $1,000 | Linda Taylor | Medina |
| $1,000 | T&S | Olmsted Falls |
| $1,000 | Victor & Janice | Brunswick |
| $1,000 | David | Stow |
| $1,000 | Mark & Lea | Mentor |
| $500 | Gerald | Aurora |
| $500 | Todd | Brecksville |
| $500 | Karen | North Ridgeville |
| $500 | Ruth | Medina |
| $500 | Theresa | Parma |
| $250 | Michael | Cleveland |
| $250 | Eric | Hudson |
| $250 | Ron | Seven Hills |
| $250 | Susan | Elyria |
| $250 | Nancy | Brecksville |
The FEST 2022 is FREE!
Many ask 'why?' It's so that every child of God can join us. It's so all know they are welcome.
Your support for The FEST and The FEST raffle make all the difference. You can win great cash prizes with the raffle AND, even more, you can make it possible to keep The FEST alive and looking forward. We cannot do it without your help and support.
Online raffle sales are now CLOSED.

Please consider making a tax deductible donation to The FEST – www.theFEST.us/donate.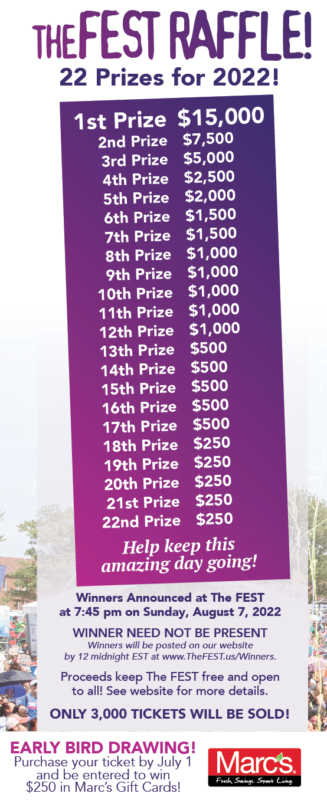 A Message from Fr. Bob Stec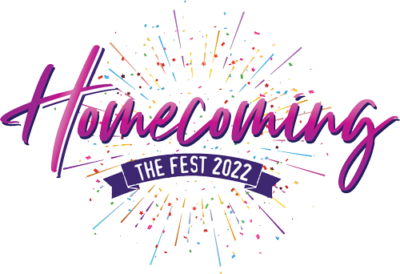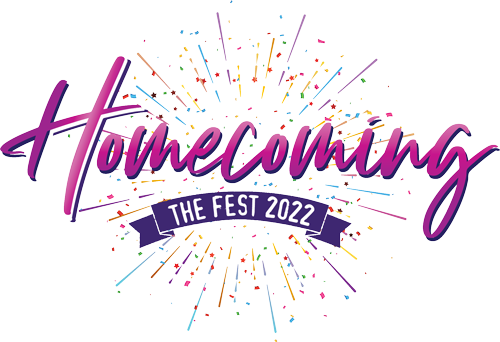 "Soul stirring and inspiring."
Recently I met with our FEST college intern team. Part of the meeting was devoted to getting ourselves 'organized' as we near 100 days from The FEST.
We began our time together talking about The FEST – what it means and why it's important to them – to us – and to our local Church. Rafe, returning for his second FEST summer, reflected on 'our times' and said this, "The FEST is always important, but I think we need The FEST more this year than ever. Our world is troubled. People are worn out because of the past two years. We need The FEST more this year so God can renew our spirit."

His reflection was soul-stirring and inspiring. I couldn't say it better and agree more. We need The FEST to stir a vision of God's people alive, together and renewed. We need The FEST so God can strengthen the bonds of faith, family and community. We need The FEST to come together as one around the Table of the Lord in a moment of community and prayerful solidarity and support.
So…we are ramping up for FEST 2022 on Sunday, August 7, 2022. We are returning 'home' to the Center for Pastoral Leadership in Wickliffe. And, our hope and prayer is that thousands from across the region, good people like you, will join us for an amazing day of faith, family and fun.
I am asking – and begging – you to help us make The FEST possible again this year.
As you can imagine, in our planning, the cost of 'everything' is going up. Over and again thousands asked us to bring The FEST home to Wickliffe and again keep it FREE and open to everyone. In order for this to happen, we desperately need your support for The FEST raffle. It really makes all the difference.
Please consider taking the time to buy your FEST raffle ticket (or two or three) as a way of helping us continue the mission and work of Jesus Christ.  You can purchase them right now below and make your gift in support of The FEST.
We need The FEST and the good it does for thousands and thousands across our region. We need to embrace the Light of Christ… which is stronger than all the darkness. We need the mercy of Christ… which can heal and bring comfort, hope and peace. Be assured of my prayers during this Easter season and always. The FEST only happens by God's grace and your goodness.
The comments from Rafe were soul-stirring and inspiring. Together may God stir our soul and inspire us to walk together – to work together – into a hopeful and bright future.
God bless you!
Father Bob Stec
Raffle Rules
• Must be at least 18 years of age to purchase tickets.
• Must be a legal resident of the United States to be eligible.
• Some prizes may require payment of taxes. This will be the sole responsibility of the winner.
• Tickets are not tax deductible.
• We will only use your personal information and/or email address in conjunction with information related to The FEST.
• Winner need not be present to win.
• Maximum of 3,000 tickets sold. Minimum of 1,200 tickets must be sold. If the drawing is not held, all monies will be returned to the purchaser.
• Proper identification is required to claim any prize.
(i.e.valid Driver's License, etc.)
• All prizes must be claimed within 30 days of notification.
• All ticket stubs must be returned to us no later than 7pm on August 7, 2022 to guarantee a place in the drawings.
• Credit card orders can also be made on our website at www.TheFEST.us/Raffle until August 7, 2022 at 5pm
• You will receive a completed ticket in the mail within 7 business days of purchase.
• All proceeds benefit The FEST/Center for Pastoral Leadership at 28700 Euclid Avenue, Wickliffe, Ohio 44092.
• $100 suggested donation.
• Neither The FEST nor any other person, organization or business sponsoring or participating in The FEST, assumes any liability for any claims, injury or other damages arising out of possession of any winnings or vehicles obtained through this ticket, and by purchasing a ticket, the ticket holder acknowledges a limitation on liability.

Become a Friend of The FEST
Just add your email and hit subscribe to stay informed.