The FEST 2023 Bands
At Christmas we celebrate the ultimate FREE gift, for all of us, Jesus Christ. We are celebrating by giving you a FREE gift…that is The FEST!
The FISH Keyword Entry!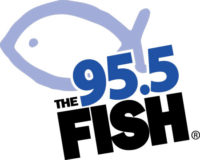 During Advent we'll reveal each artist coming to The FEST.  When you see the announcement, watch the video and enter the keyword below for a chance to win VIP tickets to meet the artist announced!
Become a Friend of The FEST
Just add your email and hit subscribe to stay informed.