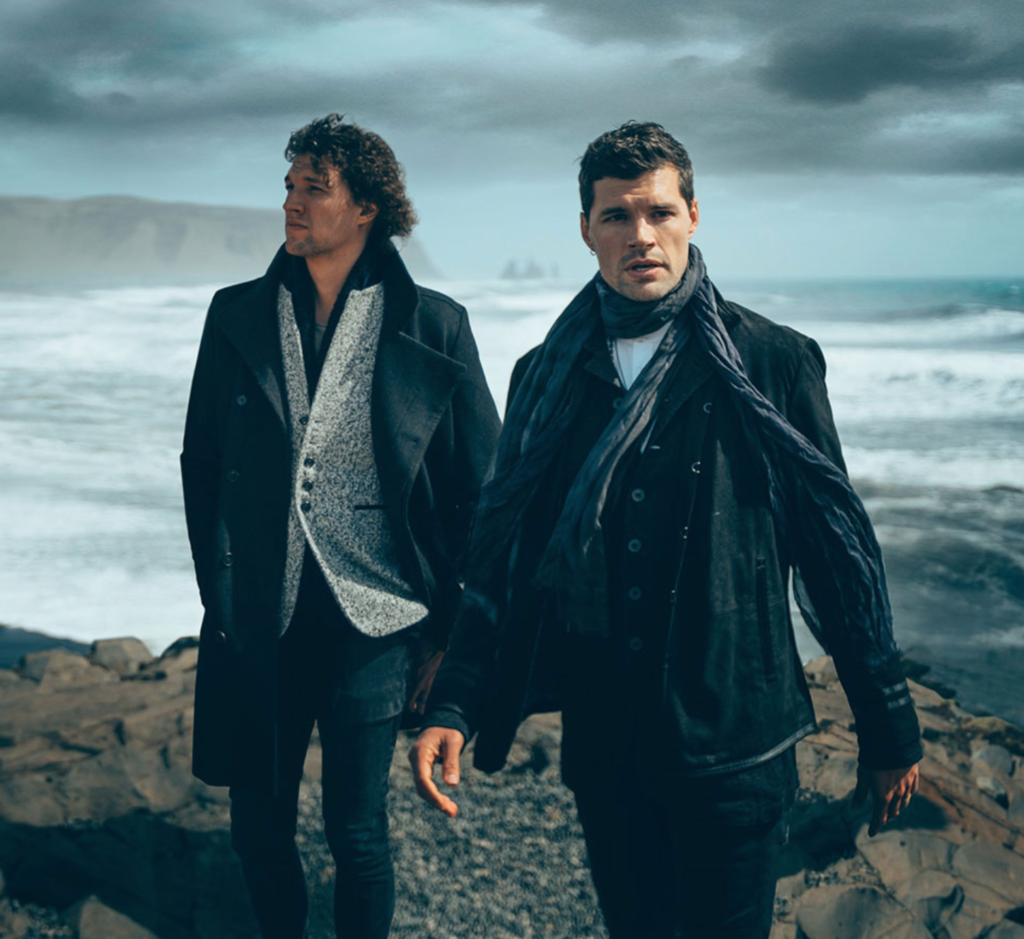 For King & Country
Two-time GRAMMY award-winning duo for KING & COUNTRY makes a powerful statement with their much-anticipated third album, Burn the Ships, an epic, sweeping musical landscape that explores themes of new beginnings, forgiveness, hope, and love.
The album's soaring debut and GRAMMY® nominated single, "joy," which features a 100-person choir and a hypnotic wave of rhythm and electronic sounds, hit No. 1 and has been streamed more than 18 million times. The lyrics cut through the cacophony of societal noise to remind us about what is important: "Oh, hear my prayer tonight. 'Cause this is do or die. The time has come to make a choice. I choose joy."
The inspiring pop masterpiece also represents the exciting adventure into unchartered territory for brothers Joel and Luke Smallbone, who were propelled into superstardom with the release of their critically acclaimed sophomore album, RUN WILD. LIVE FREE. LOVE STRONG., which debuted at No. 1 on iTunes and was certified gold. In addition to winning two GRAMMYs and four Dove Awards, the duo performed internationally on a hugely successful 60-date arena tour.
They have garnered four No. 1s ("joy," "Priceless," "Fix My Eyes," and "Shoulders"), nine Top 10 hits, and had songs featured on the Emmys, Super Bowl, Sunday Night Football and many other high-profile events, including performances on The Tonight Show, Today and Jimmy Kimmel Live!
But as they reveal in Burn the Ships, there is no looking back, no resting on their laurels. There is much more to explore and explain, especially during this time of great unrest when answers don't seem immediately apparent. With a new level of vulnerability and honesty, they wrote every song on this project, which they also co-produced with longtime collaborators Aqualung, Tedd T. and Seth Mosely. "It isn't perfect – far from it – but there is a sense of truthfulness and a heart and a personality and an ideology behind this record," Joel says. "It feels like the most mature version of for KING & COUNTRY."
The title track was inspired by a 1500s Spanish explorer who boldly landed his ships on enemy shores without any knowledge of what awaited his arrival. To ensure that the men were committed to their mission, he proclaimed, "Burn the ships!" The only way to go was onward; retreat was not an option.
"That is the big statement that this collection of songs is making," says Luke. "We don't want to live in the past; we want to move forward. There are things in everybody's pasts that you have to get rid of—in some cases physically burn and in other cases you just need to get rid of them however you can emotionally. For us, that is the name that represents this collection of art and work best."
These songs fit in perfectly with today's pop music arena, where artists ranging from Kesha to Drake are exploring themes of religion, prayer and God. The Smallbones' words are a soothing salve for a hurting nation in need of healing.
"People are hungry for truth and hope," Luke says. "I don't think they want something that is false. So when it comes to people seeking out God, they are receptive because they are trying to figure out what is true and real. I think that is a good thing. I hope our music can play a role in that, but ultimately people have to figure it out for themselves."
Burn the Ships may be the duo's most personal work to date because the songs are about some of the most meaningful and terrifying moments of their lives. For instance, "Need You More" was inspired by the near-death of Luke's infant son, Leo. His wife Courtney found Leo in his crib, blue from not breathing. She began CPR while praying over their son, who soon came back to life. While driving to the hospital, the words, "I need you more/more than ever before," came to Luke, who hit record on his phone. That original recording, including sounds from the car, was included in the final mix.
"My hope is that if I have gone through some form of suffering, maybe there is someone else who has gone through something similar who can take a bit of hope that there was someone else just like them," Luke says. "I feel like God has given me these struggles to share those stories."
"joy." was inspired by Luke's late-night marathon scrolling through social media. "I couldn't articulate in that moment why I was sad, but it sent me on a pilgrimage, and that is where 'joy' came from." I realized I needed to do something if I want to have joy. I can't just scroll and find it."
While "Fight On, Fighter" continues the duo's focus on a woman's worth, it is first and foremost a musical letter of support to their wives.
Joel and Luke, who have become American citizens, learned about hope, love and support from their tight-knit family. Their parents raised seven children in Sydney, Australia, before moving to Nashville in 1991. Music became the family business. Their charismatic father was a music promoter and sister Rebecca St. James became a successful Christian music artist, so the duo's teen years were spent working as part of her road crew.  READ MORE!
INSTAGRAM  |  FACEBOOK  |  TWITTER
Learn more at www.forkingandcountry.com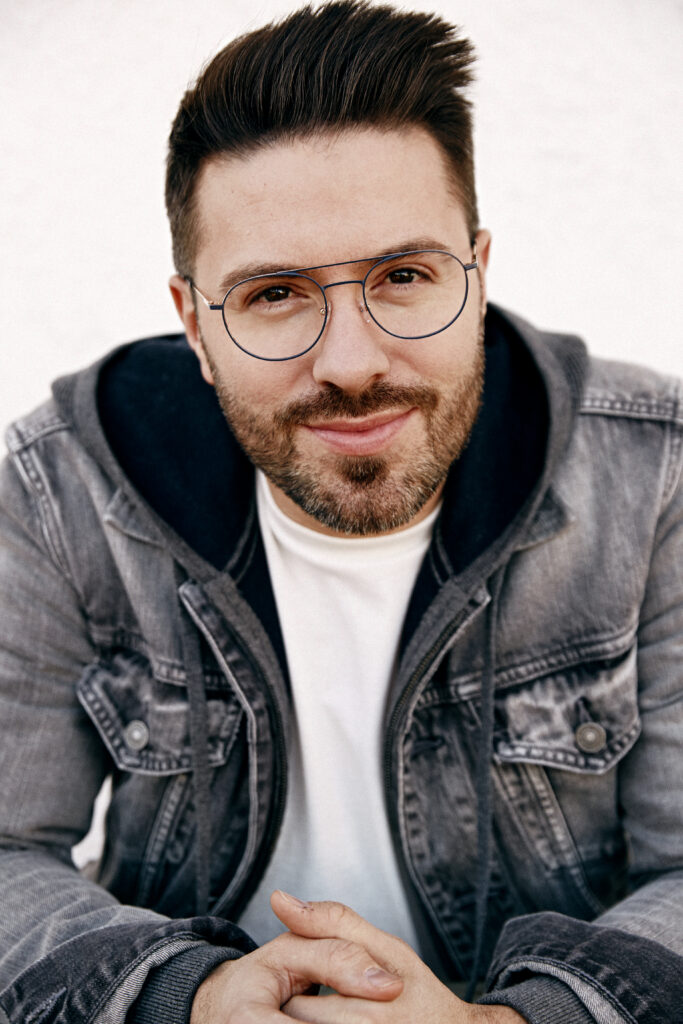 Danny Gokey
Although he largely stuck to gospel and soul music during his time on American Idol in 2009, Danny Gokey transformed himself into a charting country artist with his solo debut, My Best Days, the following year. The conversion was short-lived, however, and he embraced a soulful Christian pop beginning with his second album, 2014's Hope in Front of Me, which reached number one on the Billboard Christian chart. He topped the chart again with his fifth studio LP, the Grammy-nominated Rise, in 2017.
Born on April 24, 1980 in Milwaukee, Wisconsin, Daniel Jay Gokey was raised in a large family and began singing during weekly church services. His interest in religion and music continued to shape his adolescence, and he became the music director of Faith Builders International Ministries during his mid-twenties. Meanwhile, he married his high school sweetheart, a fellow church-going music fan named Sophia Martinez, and lived with her for four years.
In 2008, Martinez underwent surgery for congenital heart disease and died during the operation. An enthusiastic fan of American Idol, she had asked Gokey to audition for the show on several occasions. He ultimately auditioned that summer — a mere four weeks after her passing — and became one of the eighth season's early frontrunners, sailing through each round with his gruff, soulful vocals and tear-jerking backstory. Gokey ultimately finished third in the competition, with only Adam Lambert and Kris Allen receiving more votes.
The American Idols LIVE! Tour kept him busy until September 2009, at which point he signed with 19 Recordings (in conjunction with RCA Nashville) and set to work on a country album. His first single, "My Best Days Are Ahead of Me," peaked at number 29 on the country chart, and he rang in the New Year by releasing a full-length record, My Best Days, in early 2010. Well-received, the album peaked at number three on the Billboard Country Albums chart. He opened a handful of dates on Taylor Swift's Speak Now World Tour in 2011, and, parting ways with RCA Nashville, self-released the limited-edition Love Again EP through his website in 2012. That year, he also married Leyicet Peralta, and they welcomed their first child in 2013.
In October 2013, NavPress published Gokey's memoir, Hope in Front of Me: Find Purpose in Your Darkest Moments, which he co-authored with Ben Stroup. Committing thereafter to inspirational music, his sophomore album, Hope in Front of Me, arrived via BMG in 2014. Buoyed by the single "More Than You Think I Am," it debuted at number one on the Billboard Christian Albums chart. A year later, he delivered the number one holiday album Christmas Is Here, which he followed in 2016 with La Esperanza Frente a Mi, a Spanish-language version of Hope in Front of Me. Gokey returned with his fifth full-length studio album, Rise, in 2017. It included guest appearances from fellow American Idol alum Jordin Sparks and vocalist Kierra Sheard. The record debuted at number one on the Billboard Christian Albums chart and was nominated for a Grammy Award for Best Contemporary Christian Music Album.
"The Prayer," a collaborative single with Natalie Grant, appeared in 2018. Gokey followed it early the next year with the Christian Top Five single "Haven't Seen It Yet." An album by the same name saw release by Sparrow in April 2019. It reached number two on the Christian chart. ~ Andrew Leahey, Rovi
INSTAGRAM  |  FACEBOOK  |  TWITTER
Learn more at DannyGokey.com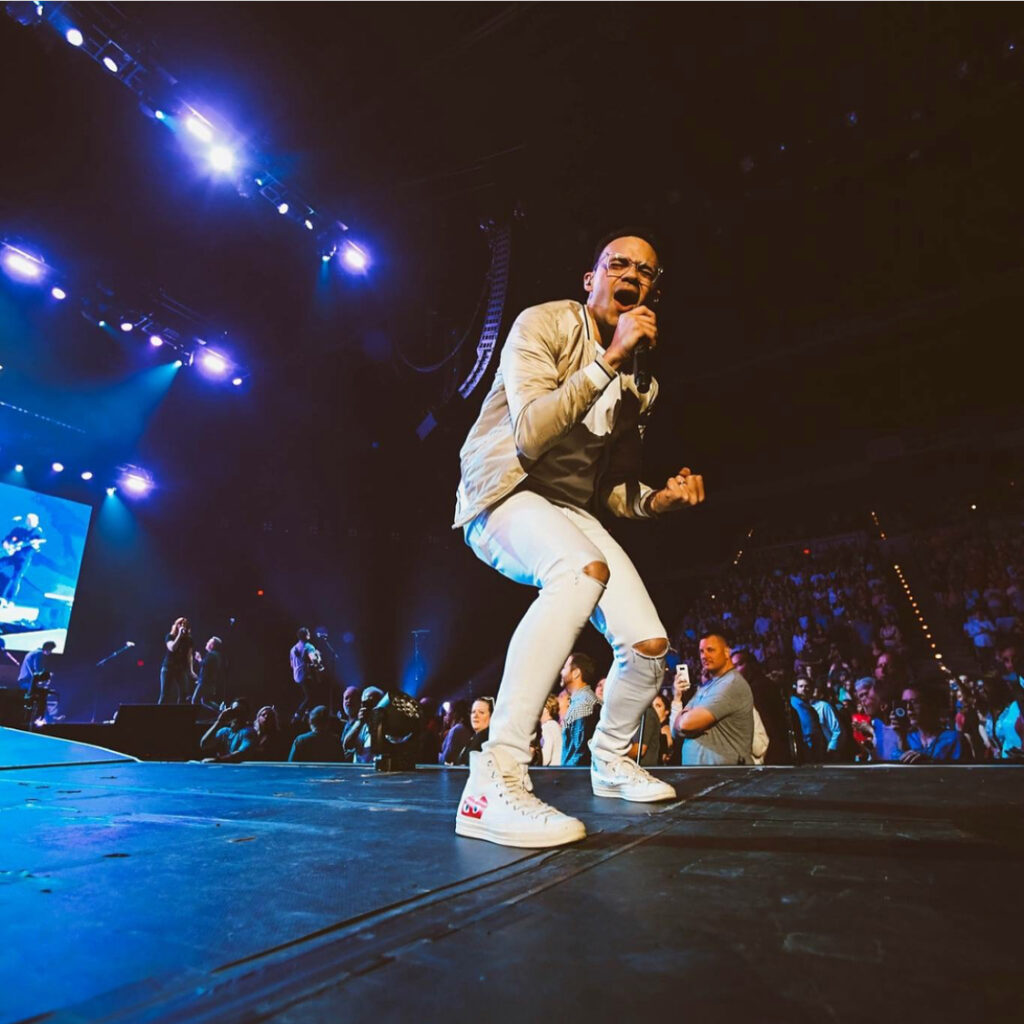 Tauren Wells
Four-time GRAMMY® Award-nominated Tauren Wells debuted his solo music in 2017 with the dance-able pop hit, "Love Is Action", which held the No. 1 spot at CHR radio for eight weeks and the hard-hitting "Undefeated" featuring rapper KB.
Those hits were then followed by the now GRAMMY-nominated "Hills and Valleys", the piano and cello-driven thought-provoking track that quickly climbed the radio and sales charts and jumped to the Top 10 at the Christian Airplay radio chart for multiple weeks. The following single, "When We Pray" also hit the Top 10 at Christian Radio. Tauren Wells is the former frontman of GRAMMY® Award-nominated band Royal Tailor, father, songwriter, worship academy founder, multi-instrumentalist, and performer, and his deep desire to draw people closer to their identity in the Lord is apparent in all he pursues. Tauren Wells recently finished a tour with Lionel Richie and Mariah Carey and Chris Tomlin's Worship Night in America tour, and is currently touring with some of largest bands in Christian music. Despite all of the accolades, Tauren Wells isn't making music to gain notoriety – "I feel called to call greatness out of people," Wells shares. His focus of speaking the love of God to others through his many talents is apparent on his most recent release, Hills and Valleys, which came out June 23, 2017 and was nominated for a GRAMMY Award for Best Contemporary Christian Music Album. He also currently leads worship regularly at Elevation Church and Lakewood Church.
INSTAGRAM  |  FACEBOOK  |  TWITTER
Learn more at www.taurenwells.com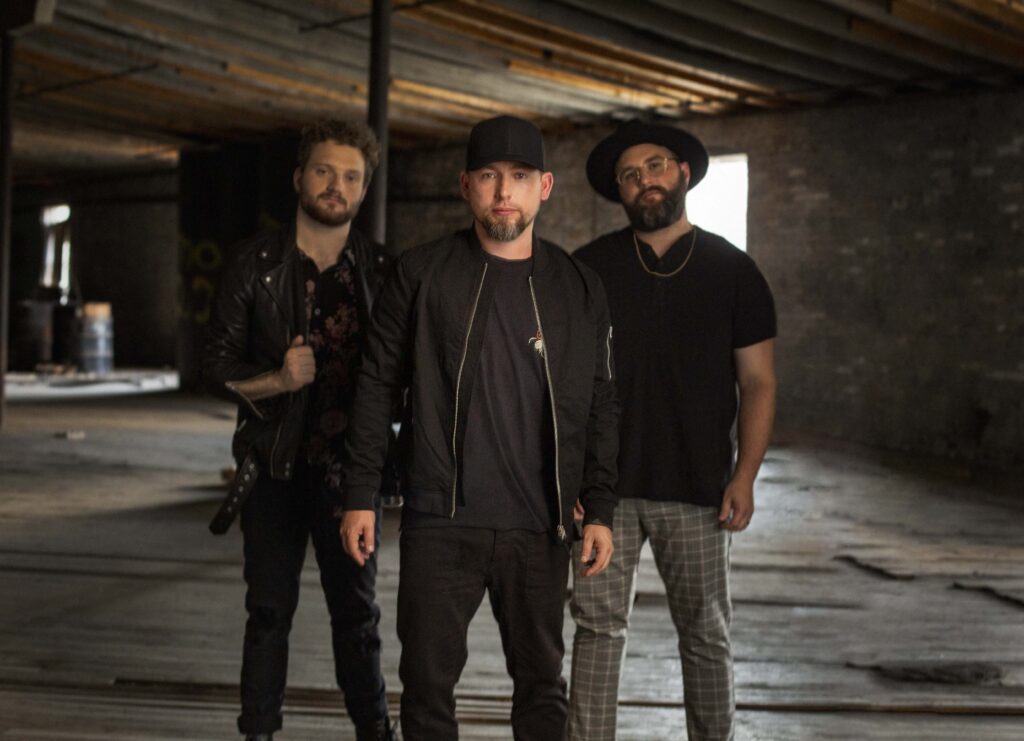 We Are Messengers
We Are Messengers is a band focused on spreading the message of God's love and using songs born from their own struggles to impact the lives of their audiences. Originally from Ireland, lead singer Darren Mulligan and wife Heidi moved to the U.S. and saw their music career explode with their self-titled debut album in 2016. The album earned them their first Dove Award nomination for New Artist of the Year and included Top 5 hits "Everything Comes Alive," "Magnify" and "Point to You." They now return with new music featuring lead single "Maybe It's Ok," already a fan-favorite at We Are Messengers' legendary live shows which attract a wide range of people searching for hope and meaning. Their live show will reach new fans this year as they head out with TobyMac on the Hits Deep tour. The band has also had placements in films and television, including The Shack and MTV's Coupled.
INSTAGRAM  |  FACEBOOK  |  TWITTER
Learn more at wearemessengersmusic.com