The FEST @Home Bands
We are thrilled to welcome 8 bands to The FEST!
This year you can invite everybody you know to join us on our website to see national Christian bands perform special sets just for The FEST.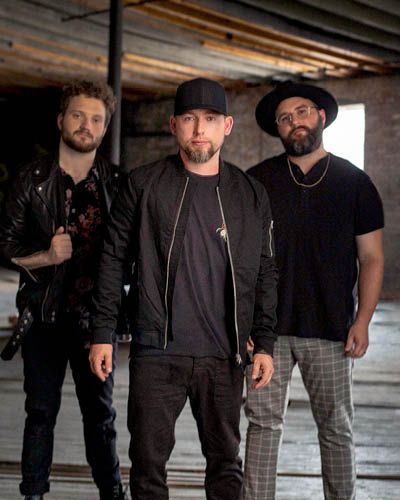 We Are Messengers
We Are Messengers is a band focused on spreading the message of God's love and using songs born from their own struggles to impact the lives of their audiences. Originally from Ireland, lead singer Darren Mulligan and wife Heidi moved to the U.S. and saw their music career explode with their self-titled debut album in 2016. The album earned them their first Dove Award nomination for New Artist of the Year and included Top 5 hits "Everything Comes Alive," "Magnify" and "Point to You." They now return with new music featuring lead single "Maybe It's Ok," already a fan-favorite at We Are Messengers' legendary live shows which attract a wide range of people searching for hope and meaning. Their live show will reach new fans this year as they head out with TobyMac on the Hits Deep tour. The band has also had placements in films and television, including The Shack and MTV's Coupled.
Performed at The FEST in 2018 (Be The Light)
Socials:
INSTAGRAM  |  FACEBOOK  |  TWITTER | YOUTUBE
Learn more at wearemessengersmusic.com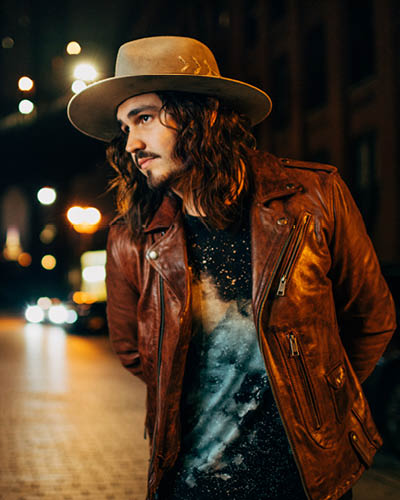 Jordan Feliz
Centricity Music recording artist Jordan Feliz quickly became a household name when his first radio single, "The River"—the title track from his critically-acclaimed debut—became a smash hit. Spending an unprecedented 12 weeks at No. 1, the chart-topping single was named ASCAP's "Christian Music Song of the Year" and garnered Feliz his first Gold certification. Thanks to his charismatic vocals and signature blend of soulful pop, each of his five subsequent radio singles has landed in the Top 10 with "Witness" notching a second No. 1 for the singer. In addition, the California-native has been nominated for five Dove Awards, taking home the trophy for 2016's "New Artist of the Year."  Feliz is currently in the studio working on his follow-up to his sophomore LP, FUTURE, which debuted at the top of the Billboard Christian Albums chart. His new song, "Glorify", serves as the lead single from his next full-length project, slated for 2021.
Performed at The FEST in 2019  (A Generation of Faith and Family)
Socials:
INSTAGRAM  |  FACEBOOK  |  TWITTER  |  YOUTUBE  |  SPOTIFY
Learn more at jordanfeliz.com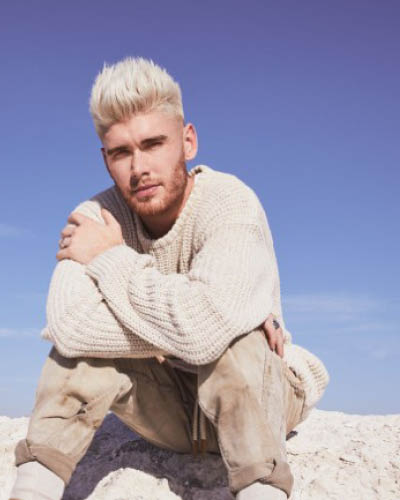 Announcing June 25!
A servant isn't greater than his master, nor is a messenger greater than the One who sent him." – John 13:16. I try to live by this every day. I believe that I am just one of the messengers that God has called to this world. I started singing when I was 13 years old. I truly believe my voice was a gift from God to share the Message. I hope that you enjoy my music, but furthermore, I hope you can connect with it personally and apply it to your everyday lives.
Performed at The FEST in 2014 (Chosen) and The FEST @Home in 2020 (Glorious)
Socials:
INSTAGRAM  |  FACEBOOK  |  TWITTER  |  YOUTUBE  |  SPOTIFY
Learn more at www.coltondixon.com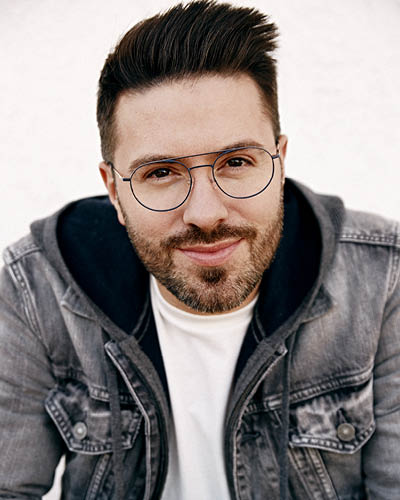 Danny Gokey
Danny Gokey has been finding empowerment through music, his faith, and knowing that he's making an impact on people's lives. Originally a truck driver from Milwaukee, Danny won American Idol Season 8 while fighting tragedy every step of the day. After deciding to audition with his wife, he lost her to a surgery gone wrong only one month before taking the stage by storm. Today, Danny is married with and a father and is a stronger and wiser. He poured his soul into his album "Rise," and continues to use his faith, strength and passion to impact others as well as grow in his own life. Most recently, he has given his all in his new release "Haven't Seen It Yet."
2020 is his first FEST!
Socials:
INSTAGRAM  |  FACEBOOK  |  TWITTER  |  YOUTUBE
Learn more at www.dannygokey.com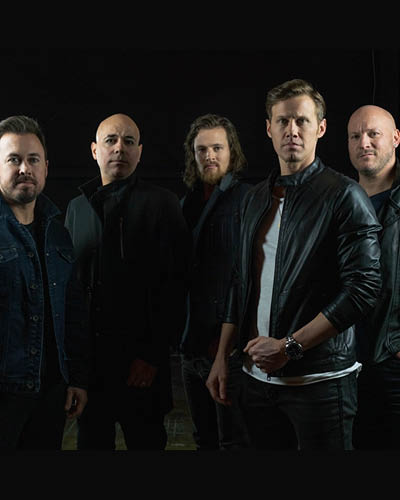 Announcing June 25!
Since the release of its debut album in 2004, Building 429 has garnered widespread popular and critical acclaim, receiving numerous accolades all while delivering lyrically-driven, anthemic hit songs with a consistent message of hope along with high-energy concerts in sold-out venues internationally. The band received a 2013 GRAMMY® nomination for Best Contemporary Christian Music Album for We Won't Be Shaken, which debuted at No.1 on Billboard's Christian Albums chart and launched the title track to No. 1 at radio. Building 429 also received a 2014 and multiple 2012 "Song of the Year" Billboard Music Awards for "We Won't Be Shaken" and "Where I Belong" respectively, two BMI "Song of the Year" Awards ("Where I Belong" in 2013 and "Glory Defined" in 2005), a 2014 "Group of the Year" KLOVE Fan Award nomination and a "Best New Artist" GMA Dove Award in 2005. RIAA-certified gold single, "Where I Belong," further became one of the longest running Christian No. 1's in Billboard's history at 15-weeks and has well over 246-million accumulative audience impressions. The band is also endorsed by Fender Guitars, Gibson Guitars,PRS Guitars, Orange Amps, Ampeg Amps, DW Drums, Guitar Center and many others.
Performed at The FEST in 2015 (Together) and The FEST@Home 2020 (Glorious).
Socials: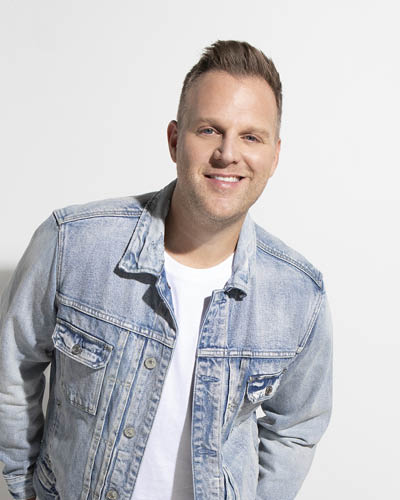 Announcing July 9!
Matthew West is a five-time GRAMMY® nominee, a multiple ASCAP Christian Music Songwriter/Artist of the Year winner and a 2018 Dove Award Songwriter of the Year (Artist) recipient. He has received an American Music Award, a Billboard Music Award, a K-LOVE Fan Award and named Billboard's Hot Christian Songwriter of the Year. In addition to his own recording career, he has co-hosted the K-LOVE Fan Awards five times and has more than 130 songwriting credits to his name, including cuts by Rascal Flatts, Scotty McCreery, Michael W. Smith, Amy Grant, Mandisa, Danny Gokey and others, along with back-to-back No. 1 songs by Casting Crowns including their recent single, "Nobody," which West is featured. West has written five books to date: Give This Christmas Away, The Story Of Your Life, Forgiveness, Today Is Day One and his latest, Hello, My Name Is. He is also passionate about providing hope and healing through the power of prayer and story.
Performed at The FEST in 2009 (Love Life), 2016 (Everything), and The FEST@Home 2020 (Glorious).
Socials: