FEST Sponsors
We are grateful for the many dedicated sponsors of The FEST. Without their generous support, The FEST would not be possible!
Information on sponsorship packages can be found in the FEST 2020 Sponsor Packet.

ADDITIONAL INFORMATION: Please email Jake Bihari at Jake@theFEST.us or call 216-215-5015
We cannot thank our sponsors enough!
Please help us by supporting their businesses.

Learn more about our sponsors:
Thank you to our 2020 Sponsors!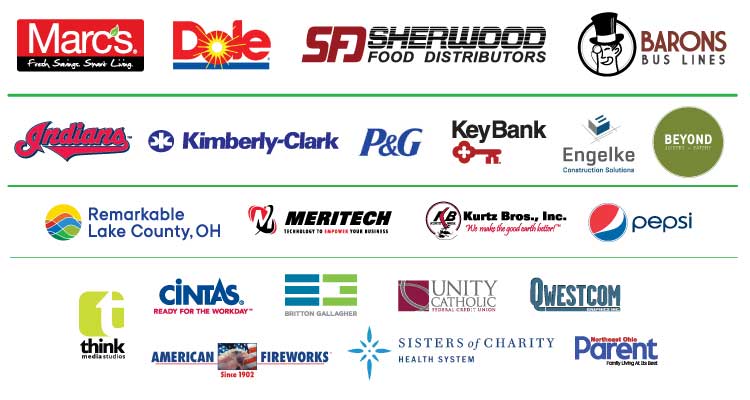 Special thanks to friends of Sherwood Foods!
Acosta
Advantage Sales
Armour
Bar-S Bacon
Bay Prime Fish
Black Cannon Angus Beef
Bob Evan's
Breyers
Butterball
Chicago Prime
ConAgra
CornDogs
Crossmark Sales
Dannon Yogurt
DiRusso's Sausage
Eckrich
Englewood
Etherton
Foster Farms
General Mills
Grandmas
Great Lakes Cheese
Hillshire/Sara Lee
HotDogs
Ice cream
Jennie-O
Jenos
Jim Effinger & Assc
John Morrell Group
Johnsonville
Klondike
Lactalis
Land O' Lakes
LF Leeper
Mancuso
Melch's
MM Mars
National Beef
Pictsweet Frozen Veg
Pillsbury
Premier Foods
Prim
Protein Partners
Rondell and presidents
Rosina
Salads
Sandridge Foods
Saputa
Stella cheese
Totinos
Tyson
Unilever
Send a message!
Please take a moment to send a message of thanks to our sponsors for supporting the FEST!
For more information about Sponsorship, please contact:
Jake Bihari
216.215.5015
jake@theFEST.us