The FEST 2020: FEST@Home
2020 Band Announcements
8 of the top national Christian bands have confirmed to play at FEST@Home!  Each week we will announce more bands in the video below...WATCH NOW!   Visit the bands page every week to learn more about each performer and listen to their music.
Bringing you FEST 2020…LIVE from your Home!
We are working to create an experience that will keep everyone safe while still bringing you a high quality FEST with the same music, sponsors, entertainment, crafts and activities that you've come to love!
"For God who said, "Let light shine out of darkness," has shone in our hearts to bring to light the knowledge of the glory of God on the face of Jesus Christ."
– 2 Corinthians 4:6
Frequently Asked Questions
FEST 2020 will look very different than past FESTs, and God-willing, next year's FEST. Below are some Frequently Asked Questions.
We will continue to update this page so keep checking back for updates, or let us know if you have any questions that are not answered. Submit those questions here!
Thank you FEST 2020 Sponsors!
More than ever, we are grateful for our sponsors and partners who continue to support The FEST! This year, we are looking forward to collaborating with them to create a unique and engaging event in the same spirit and fashion that we've done for the past 20 years!
These sponsors have stepped forward this year to make this possible – please support them!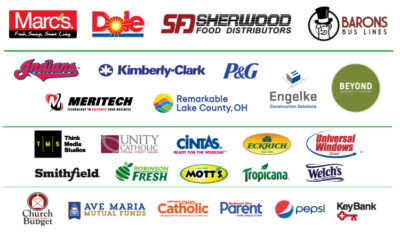 A DAY OF FAITH, FAMILY AND FUN…ALL FOR FREE!