The FEST 2019 bands announced!
Casting Crowns, Tenth Avenue North, Matt Maher & Jordan Feliz
We are thrilled to bring an inspiring message, amazing talent and unparalleled energy and passion to The FEST mainstage on Sunday, August 4, 2019.
Please invite your family and friends to join us for The FEST.  Mark your new calendars NOW.  It's going to be another amazing day of faith, family and fun…all for FREE.
In a very special way, The FEST comes as a gift to you – to us.  It is a glimpse of the unconditional love and FREE gift of Jesus Christ.  This Christmas and always He comes as a gift to be our light, our hope, our strength and our peace.  This Christmas embrace the gift of God's unconditional love and mercy.  This Christmas hold fast to the eternal truth and radiant light that is Christ.  He is the perfect gift that each of us need.
May these holy days be blessed and filled with wonderful moments of family, faith, and friendship.  As you give gifts to others this Christmas, remember that the BEST gifts are FREE – love, forgiveness, kindness, help, cooperation, a hug, attentive listening, and genuine thoughtfulness and care.
God bless you and your loved ones.


Father Bob Stec
Countdown to The FEST 2019
"You are the light of the world. A city set on a mountain cannot be hidden. Nor do they light a lamp and then put it under a bushel basket; it is set on a lampstand, where it gives light to all in the house. Just so, your light must shine before others, that they may see your good deeds and glorify your heavenly Father."
– Matthew 5:14-16
The FEST 2019 Bands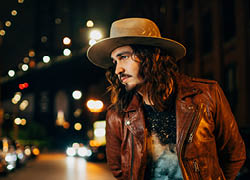 Jordan Feliz
Jordan Feliz
Playing a folk rock and soul style of Christian pop!
TOP SONG: "The River"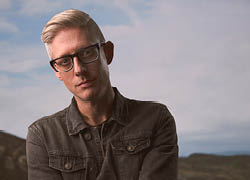 Matt Maher
Matt Maher
Matt Maher achieved a career highlight in 2013 when he performed for Pope Francis and a crowd of three million people for World Youth Day.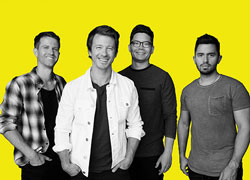 Tenth Avenue North
Tenth Avenue North
Tenth Avenue North's single, "Control," was named Mediabase's 2018 Christian Song of the Year.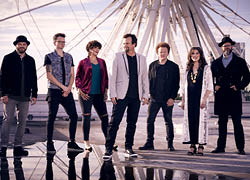 Casting Crowns
Casting Crowns
The impact of Casting Crowns is incalculable, the fingerprint of their songs forever imprinted onto the hearts of millions of people.
A DAY OF FAITH, FAMILY AND FUN…ALL FOR FREE!
Save the Date for The FEST 2019
Sunday, August 4
The FEST is a day of faith, family and fun all for free – all are welcome! The FEST is a top-notch, family friendly event with something for everyone!
We have inflatables, value-based crafts and activities for the kids. An amazing Moms' Relaxation Station sponsored by Marc's, a Man Cave for the guys and tons of great food and displays for the whole family. Go through the website for all the details and if you have any questions, please let us know!
It is designed to bring thousands together for an amazing family day – for FREE.  Join us from Noon until 10pm for activities for your entire family and an exceptional experience. The amazing family day concludes with a Catholic Mass at 8pm followed by an amazing American Fireworks display.
Invite your friends and family and join us. All are welcome as we come together!