The FEST 2022  •  Sunday, August 7
THE FEST IS FREE & OPEN TO ALL!
Thanks to our sponsors, raffle ticket buyers and donations The FEST is free!  As the cost of EVERYTHING continue to increase…The FEST is still free!  Also included is easy-access Parking & Shuttles. Please support The FEST.
A DAY OF FAITH
Inspiration for all ages!
Music from top Christian Bands! Confession, Adoration and Outdoor Mass.
GREAT, AFFORDABLE FOOD
All your FEST Favorites!
Hot off the grill…burgers, brats and dogs, fries, Marc's fresh sandwiches & fruit, frozen treats, Buckeye chocolates and more!
ACTIVITIES & ENTERTAINMENT
Stiltwalkers, inflatables, kids crafts & more! Marc's Moms' Relaxation Station, Man Cave, Sponsor & Vendor Tents.
What can you expect at The FEST?!

A Day of Faith, Family & Fun!
The FEST 2022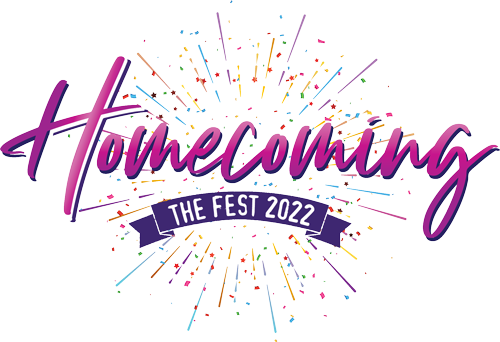 HOMECOMING!
Be it ever so humble…there's no place like home!!!
We are so excited to be returning to the Center for Pastoral Leadership in Wickliffe – the home of The FEST – on Sunday, August 7, 2022. We have an inspiring day – a day of faith, family and fun – planned for all who will join us.
After a few long and difficult years, we need The FEST.  We need to come 'home' so we can find the comfort, inspiration and peace we need. It will be an amazing celebration this summer – DON'T MISS IT!
Let there be peace on earth…
Way back in 2020, our FEST Worship Band and Choir helped us end The FEST with a beautiful version of Let there be peace on earth.   This song, its message, this prayer, is one that we need to pray and reflect on now more than ever.
Take a watch, and even more, make it your prayer.  Let there be peace on earth…let it begin with me.
Let us especially pray for our sisters and brothers in the Ukraine as they suffer so greatly.  May God give them strength and courage.
Lord, hear our prayer.
The FEST Grounds
Explore all the areas of The FEST!
FEST Sponsors
More than ever, we are grateful for our sponsors and partners who continue to support The FEST! This year, we are looking forward to collaborating with them to create a unique and engaging event in the same spirit and fashion that we've done for the past 20 years!
These sponsors have stepped forward this year to make this possible – please support them!
Become a Friend of The FEST
Just add your email and hit subscribe to stay informed.