The FEST is more than a day!
Over the years The FEST has created several outreach movements in our region.
The Warmth Project
Through OneHopeNEO, we collect and distribute thousands of new and gently used winter coats each year. We are looking for individuals, companies and organizations who can collect coats and help us distribute them.
Donations of new or gently used and washed coats, hats, gloves, scarves, and warm socks for all ages and sizes; from babies to adults, boys and girls, men and women!
Please visit OneHopeNeo.org/Warmth-Project if you are interested or would like more information about this project.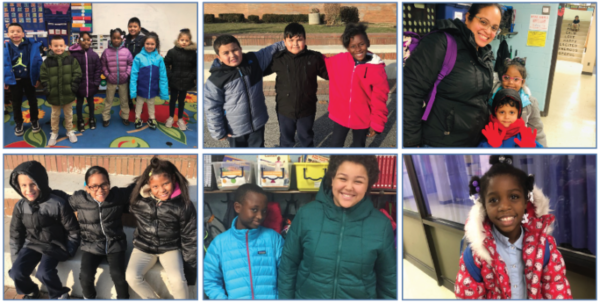 VOLUNTEERS! If you would like to assist in sorting and/or distributing, please email avwarmthproject@gmail.com.
Monetary donations can be made to 'OneHopeNEO' and mailed to 929 Pearl Road, Brunswick, OH 44212.
One Hope NEO

Every year dozens of organizations invest thousands of dollars and hundreds of volunteer hours into the Clark-Fulton neighborhood. There is little focused effort to foster collaboration and focus the work of these organizations to multiply their impact in the local community.
OneHope NEO has been serving in the Clark-Fulton neighborhood under the name 'Alpha Village' for 7 years.  We've partnered with Metro West, Clark Elementary, Natividad Pagan International Newcomer Academy and local community leaders to coordinate community clean up days, food distributions, coat drives and so much more. We recently launched a new website – www.onehopeneo.org
GreaterthanHeroin.com
Amid the challenges of the pandemic, there's another crisis that continues to rage on – heroin and opiate overdoses.   Over the past several years, The FEST has been working to create community awareness and support across the region by GreaterthanHeroin.com.
  John 17 NEO Movement
Complete unity! That's the vision of Jesus Christ for us as Church. In this passage from John 17, Jesus prays for all believers that each may have a oneness with the Lord and – together – all believers will be one in the mind – and heart – and service of Christ.
The John 17 Movement is an expression of many believers who are working together to strengthen the bonds of unity among the community of believers. It is also a resource to help us work better together to build up the Body of Christ. We aim to continue the work and mission that Jesus entrusted to our care.
Christ's vision is clearly unity, which we need need in order to address the challenges of our times.
May God bless our efforts to unite together as the Church and build a better, more peaceful, and just world for all.
Become a Friend of The FEST
Just add your email and hit subscribe to stay informed.