Explore all areas of The FEST!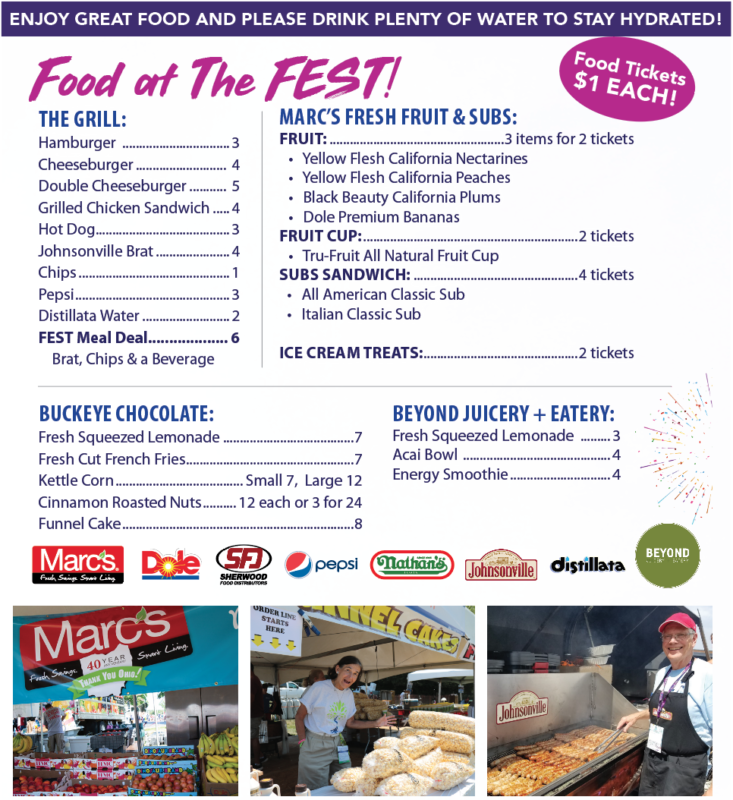 FOOD TICKETS: Visit one of our ticket booths to purchase food tickets before visiting the food vendors. You can purchase food tickets with cash or a credit card!
All proceeds from the food and beverage sales come right back to The FEST to keep it going!
Smell the Johnsonville brats, the hamburgers, and hot dogs cooking on the grill!
Try one of Marc's new mini snack packs, fresh fruit, subs or wraps!
Satisfy your sweet tooth with Buckeye Chocolate's freshly popped kettle corn, ice cream sandwiches and slide ups.
Treat yourself to a sweet and salty treat with Buckeye Chocolate's copper kettle roasted pecans, almonds, or cashews glazed with sweet cinnamon and vanilla.
Quench your thirst with fresh-squeezed lemonade, Pepsi products, or Distillata water.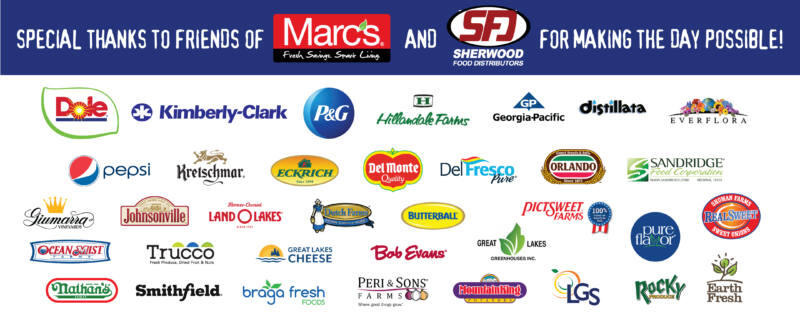 Become a Friend of The FEST
Just add your email and hit subscribe to stay informed.