Visit all of our sponsor & vendor tents!

American Fireworks
In 1899, a young man named Vincenzo Sorgi decided to leave his home in Avenzzano, Italy and come to the United States. After a series of jobs, the last of which was laying track for the Pennsylvania Railroad, he found himself in Hudson, Ohio. In 1902 he started the American Fireworks Company and became the fourth generation of his family to be involved in the field of pyrotechnics.
Starting out in one small building, he quickly gained recognition for his handmade products of beauty and quality. In 1929, "Jimmy the Bomb" (as his friends referred to him) gained worldwide recognition by becoming one of the first attempting to shoot a rocket to the moon. Though never achieving his goal, his designs and plans closely parallel those used today and he was regarded as an innovator, well ahead of his time.
Today, over a century later, things at American Fireworks have changed very little. The business is still family owned and operated. Vincenzo's son Jim and grandson John guided it from the late 20's to the early 2000's; they were the fifth and sixth generations of the Sorgi fireworks family. Now, over a hundred years later, Jim's wife Nancy, John's wife Mercy and the seventh generation of Sorgi's, his great grandsons John and Roberto, are carrying on the family's passion. Over their seven generations they have always tried to raise the bar in terms of quality and most importantly safety.
Vincenzo's one building on 1/2 acre has grown into more than 60 buildings on 70 acres. Customers that numbered no more than a dozen are now in the thousands. Yet the special formulas, handmade craftsmanship, and unique touch for each show are still hallmarks of the company. Although they are no longer trying to shoot rockets to the moon, their firework displays are still like Vincenzo said, "ahead of their time."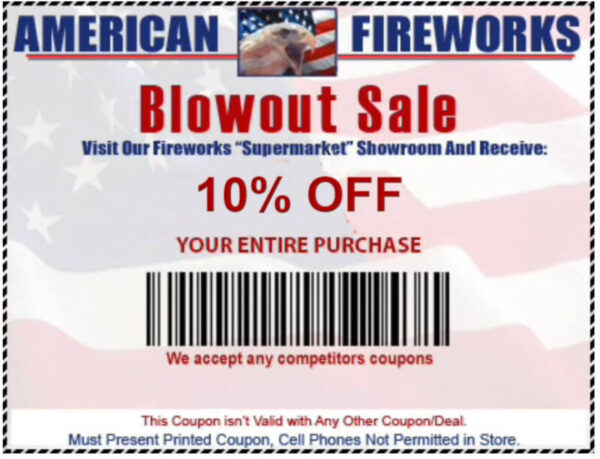 Looking for FEST Sponsors!
We are looking for sponsors and vendors for FEST 2022.  Take a minute and think of a company – and/or vendor – who would be a great partner for The FEST. 
All you need to do is send us a good contact name/phone number and the company and we will take it from there.
Please let me know your suggestions and contact info for vendors and sponsors (frbob@theFEST.us). 
We need YOUR help to make this the best FEST ever!!!
Become a Friend of The FEST
Just add your email and hit subscribe to stay informed.