Explore all areas of The FEST!
Worship Schedule
Every Hour on the Hour   Rosary Tent
ALL DAY  Family Blessings
12:45, 1:45, 2:45, 3:45, 4:45, 5:45 pm  Take 5 for Kids
12:00 – 7:00 pm  Brown Scapular
12:00 – 7:00 pm  Men's Prayer in the Man Cave
12:00 – 7:00 pm  Peter's Shadow Prayer Tent
12:00 – 7:00 pm  Adoration
2:00 – 7:00 pm  Sacrament of Confession
8:00 pm  Outdoor Mass with Bishop Malesic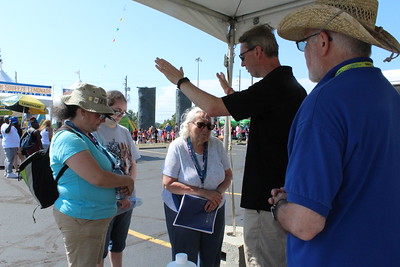 Faith Spotlights
Click on the faith activities below to learn more!
We are excited to offer Eucharistic Adoration again this year! Spend a few minutes praying in the presence of Jesus. Adoration will take place from 2:00-7:00pm.
Come and get to this beloved sacramental perfect for young Catholics of all ages. It features an image of the Eucharist and the words Our Lady spoke to St. Simon Stock when she blessed his order with the brown scapular devotion.
Through the generosity of our area priests, we are once again able to offer the opportunity to celebrate the Sacrament of Reconciliation throughout the entire day. Priests from across the diocese will be available to hear confessions beginning at 2:00 pm and concluding prior to Mass at 7:00 pm. We pray that you take this chance to prepare your hearts for evening Mass and to truly grow in your own faith.
Join deacons from across the Diocese to receive a blessing with your family! Whether expecting a child, praying for a sick relative, going through a time of change, or you'd simply like to pray for the courage to live out the faith as a family, we invite you to come experience the loving and healing power of God!
For many, the crown jewel of the FEST is the outdoor Mass that takes place at the end of the day. A unique and breathtaking experience, we welcome all to come share in the Supper of the Lord. Mass will begin at 8:00 pm.
Peter's Shadow prays with individuals for physical, emotional, and spiritual healing. It is only by the Lord's grace, mercy, and anointing that Peter's Shadow has grown and flourished and touched so many lives…stop by and they will be there for you.
Honor our Blessed Virgin and pray at the rosary tent every hour on the hour. Join Father John Bosco, an Indian priest, Bishop Malesic, the Knights of Columbus, a deacon candidate, a religious sister, a neophyte and the rosary tent volunteers to pray for peace in our world.
Children of all ages are invited to come to the Take 5 tent to pause playing and spend a few minutes praying! There will be a different prayer to take home each hour.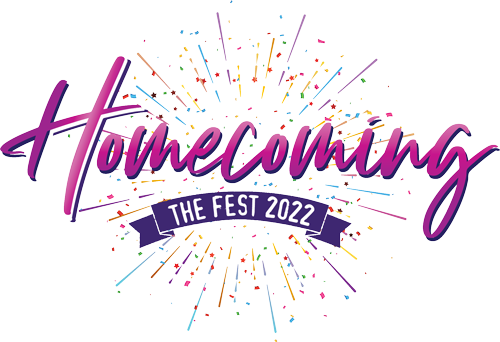 HOMECOMING!
Be it ever so humble…there's no place like home!!!
We are so excited to be returning to the Center for Pastoral Leadership in Wickliffe – the home of The FEST – on Sunday, August 7, 2022. We have an inspiring day – a day of faith, family and fun – planned for all who will join us.
After a few long and difficult years, we need The FEST.  We need to come 'home' so we can find the comfort, inspiration and peace we need. It will be an amazing celebration this summer – DON'T MISS IT!
Become a Friend of The FEST
Just add your email and hit subscribe to stay informed.