Man Cave – Visit all of the Tents!
Men of Faith
Renewal Ministries
Renewal Ministries seeks to foster growth in holiness and evangelization with the power of the Holy Spirit. We are blessed to be able to carry out this mission through a variety of outlets.
LEARN MORE: www.renewalministries.net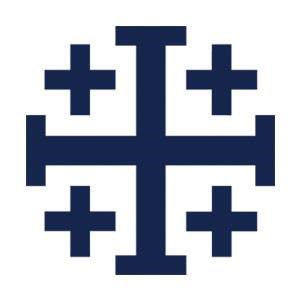 Rough Cut Men
David Dusek's mission is to encourage and equip men to live their lives for Christ. He utilizes his life experiences – including his upbringing in a non-Christian home, coming to Christ as an adult, and an extensive business background – to reach men in a way that they can understand. David's vision is to engage all men where they are the "other six days of the week"—not just in church. Check out his "Who has your six" series by clicking the link https://roughcutmen.org/video-series/
David is the founder of Rough Cut Men Ministries, which is primarily a live, interactive men's experience using a strategic combination of action movie sequences, real world current events, Biblical truth and fireteam-sized discussion times with a single, laser focused objective: To get men talking about what's really going on in their lives. David travels around the country, and the world, using the Rough Cut Men Movie Experience to get men to be transparent with one another and with Jesus.
LEARN MORE: roughcutmen.org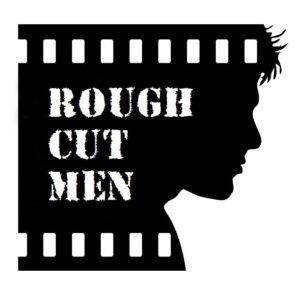 Band of Brothers
Our goal is to cast a vision to our tired and warn out generation of men and to challenge them to engage in the noble purpose for which we were created. We want to motivate and inspire men by echoing the call of Christ to be willing to give up everything for Him – no matter the cost. For we do not want to miss out on a noble mission and legacy that will echo throughout eternity!
The term "we happy few" has much Biblical symbolism to describe those who consider the cost and then choose to make a decision to follow Christ. After weighing the costs, few will say "yes" to the call to be a disciple: "The gateway to life is small, and the road is narrow, and only a few ever find it." (Math. 7:14 NLT).
LEARN MORE: bandofbrothers.org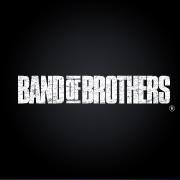 Touched By Heaven Podcast with Trapper Jack
God is not boring. Heaven and earth collide around us every day. People encounter God through their experiences with angels, visions, God-incidents, near-death, messages from heaven, and so much more.
Podcasts about God don't have to be boring either! They can be uplifting, inspirational, and humorous. Radio Host Trapper Jack (Philip Keller) has gone about the business of talking with these folks to highlight what God is doing in the lives of individuals all over the world.
Trapper, a successful radio host, left secular media in 2012 and began sharing his faith through the Blind Faith Live podcast, and now, Touched by Heaven.
LEARN MORE: touchedbyheaven.net
​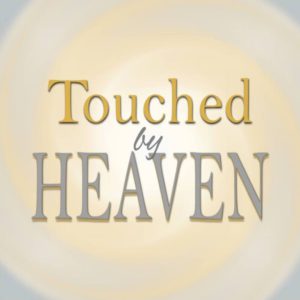 ​
Family Life & Marriage
Renew The 'I Do'
Our mission is to inspire marriages to THRIVE in today's culture, guided by research, science and the Holy Spirit.
We realize the challenges we face. Our media and culture promotes and normalizes immorality and broken families that result in loneliness and hurt, which often lead to many other problems. Research shows the best way to strengthen communities is by strengthening marriages. This makes sense – families are the heart of our community and strong marriages lead to overall health and happiness for the whole family. Renew the 'I do' Foundation was founded on this premise.
"As the family goes, so goes the nation and so goes the whole world in which we live." ~Pope St. John Paul II
A strong marriage provides the foundation each family needs to thrive. Renew the 'I do' offers unique date nights, marriage preparation weekends, couples mentoring, renewal of vows Masses, and organic married health. We also gather the latest and most compelling research, studies, articles and videos from partner institutes studying relationships, family and culture, all widely supporting the importance of thriving marriage and teaching effective ways to inspire it through all stages of life.
LEARN MORE: renewtheido.org

Family Life Ministries
Because every family matters.
In 1976, the ministry of Campus Crusade for Christ (now called Cru) saw young couples on staff struggling and knew something must be done. Immediately.
Forty-plus years later, with over 3 million people attending events, 1.6 million weekly radio listeners, and resources in over 100 countries, we're ready to help even more.
But it's not about numbers for us. Unless we're talking about the number 1.
Helping one family at a time. Making God number one in each life, each home, each day. Knowing there's only one family like yours.
LEARN MORE: www.familylife.com
Man in the Mirror
Since 1986, Man in the Mirror has worked with more than 35,000 churches and millions of men. We have remained steadfast and focused on the mission

for more than 30 years, because of our unwavering belief that discipleship changes men, marriages, families, workplaces, communities—everything.
For this reason, our purpose is to help leaders provide a discipleship pathway for every man in their church. We do this with three interlocking strategies.
LEARN MORE: maninthemirror.org
Northcoast Band of Brothers
We are a group of "Christ Followers" with a passion to assist churches in the development of real and authentic "Mission Driven Ministry for Men"! We have seen thousands of men impacted at many catalytic events like Promise Keepers only to return to their local churches who for the most part were not ready to handle the returning men and get them into the discipleship process. In essence, men went to these events and learned they were sick. We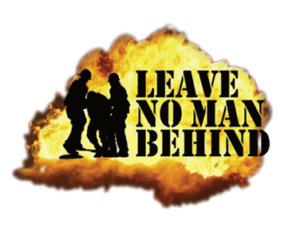 knew the medicine was Jesus, we just did not have the distribution system in place. The distribution system is the local church! We are excited to see so many churches now focusing more on ministry to Men.
LEARN MORE: http://www.ncbandofbrothers.org/
​
Become a Friend of The FEST
Just add your email and hit subscribe to stay informed.