Chris Tomlin
Performing at The FEST 2023 on Sunday, August 6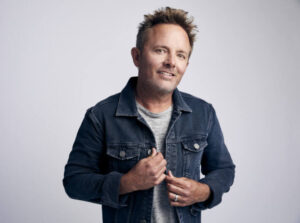 TIME magazine heralded Chris Tomlin as the "most often sung artist in the world" as his music has inspired and uplifted an entire generation of believers. Along the way, Chris has scored 17 #1 one singles at radio, placed 29 top ten hits (more than any other Christian artist), sold more than 12 million albums with 5.6 Billion career global streams, earned a Grammy, three Billboard Music Awards, 28 Dove Awards, became a two-time BMI Songwriter of the Year honoree and an ASCAP Songwriter of the Year.
In 2016, Chris Tomlin was named one of only four artists ever to receive the Sound Exchange Digital Radio Award for over 1 Billion digital radio streams. Chris is also the first Christian artist to reach the Billion streams threshold on Pandora and was presented with their BILLIONAIRE award.
In the fall of 2022, Chris released, ALWAYS, a new full-length worship album with 13-tracks, 12 co-written by him. With ALWAYS, his seventeenth album, he surges forward from 'leader to legend' in the worlds of gospel and contemporary Christian music.
Become a Friend of The FEST
Just add your email and hit subscribe to stay informed.