Happy Summer from the FEST team!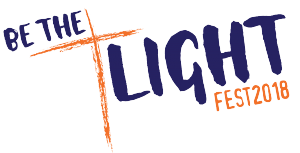 As summer arrives and ordinary time is in full swing, we are reminded that especially in our normal day to day life, we are called to Be The Light! Be the Light means we first live in the Light and hear the call to be light – the light of Christ – for all we meet and for all the world.
One way that we are able to be that light is by lifting up our voices and praising God. The FEST choir is back, and we invite YOU to Be The Light and join us in leading a congregation of 40,000+ towards a higher worship of the Lord. With your help, prayers, and voices we will be able to illuminate the hearts of many, leading them closer to the Heart of Christ.
If you are interested in taking part in the FEST choir, please sign up here. If you have any additional questions, feel free to email Max at mmenkhaus@stambrose.us.  For all the latest and most up to date info, be sure to friend us on Facebook and sign up for the FEST E-blasts.  
May God always and forever be your guiding light!
In Christ,
The FEST Team
Choir Dates
Questions? Contact Max (MMenkhaus@StAmbrose.us)
Optional Choir Rehearsal: July 31, 2018 from 7-9PM, at the Center For Pastoral Leadership
MANDATORY: All Choir/Band rehearsal night:

August 2, 2018 at 7PM

, Center For Pastoral Leadership
Sound Check:

Saturday, August 4, 2018 6:00pm-7:45pm
Choir Team
Matthew Fodor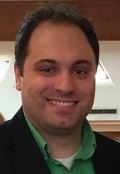 Matt has been involved with music and church since he was a young kid.  Rockin' away on a Muppet Keyboard, and growing up in the Church along the way has made a great foundation for Matt, his wife, and two young boys.  Matt is the Director of Music at St. Ambrose.  Together with Helen, Max, and an amazing volunteer music ministry they work to help Saint Ambrose sing and pray better each day.  Matt loves Phantom of the Opera, iced coffee, and spending time with his family.  Matt is looking forward to his first FEST, and working together with amazing people that help bring the message of the Gospel to all!
Max Menkhaus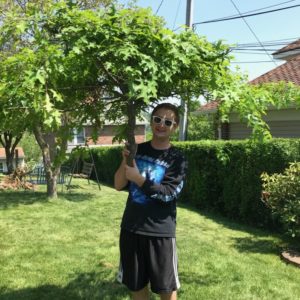 From a big Catholic family of 10, Max has been blessed to serve the Church ever since he could walk. Using the gifts and talents God has given him, Max has been active in Church Music Ministry since 2012 and is incredibly grateful to work alongside Matt Fodor and Helen Lanzarotta at St. Ambrose Parish. Max enjoys the simple things in life from doing yard work to taking walks through the beautiful metroparks.  In his spare time, he studies music education at Cleveland State University. Max is most excited about having a role in the Mass where thousands will gather to receive the source and summit of our Catholic faith, Jesus Christ in the Eucharist.
Andy Novak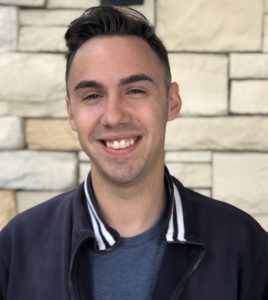 Andy Novak is super excited to be a part of the music liturgy team for this year's FEST! Andy is the recipient of a BM in Vocal Music Education from Capital University in Columbus, Ohio. He sings with the Cathedral Choir of St. John the Evangelist and has taught, music directed and accompanied at schools, churches, and theatres all around Greater Cleveland. Andy is an avid hiker, donut-eater, and traveler. Andy has long appreciated the FEST's mission to inspire people through divine celebration of the sacred mysteries, and looks forward to continuing that tradition this summer!