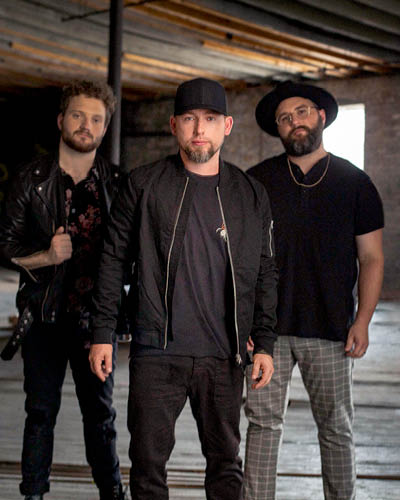 Performed at The FEST:
2021 (Take Courage)
The FEST@Home 2020 (Glorious)
2018 (Be The Light)

Socials:
We Are Messengers is a band focused on spreading the message of God's love and using songs born from their own struggles to impact the lives of their audiences. Originally from Ireland, lead singer Darren Mulligan and wife Heidi moved to the U.S. and saw their music career explode with their self-titled debut album in 2016. The album earned them their first Dove Award nomination for New Artist of the Year and included Top 5 hits "Everything Comes Alive," "Magnify" and "Point to You." They now return with new music featuring lead single "Maybe It's Ok," already a fan-favorite at We Are Messengers' legendary live shows which attract a wide range of people searching for hope and meaning. Their live show will reach new fans this year as they head out with TobyMac on the Hits Deep tour. The band has also had placements in films and television, including The Shack and MTV's Coupled.
Become a Friend of The FEST
Just add your email and hit subscribe to stay informed.