Hopefully everyone leaves The FEST with something…
…mostly the love of Jesus in their hearts.
…the awareness that there are wonderful people…lots of them…who want to live and love in the way of Jesus.
…ideas to strengthen the bonds of faith – and family – and community.
…along with wonderful 'give away' items.
While this year is different in so many ways, we want you to have some FEST take-aways and giveaways.

St. Francis Peace Prayer
In our world, may we all be an instrument of peace! Save this image, print it and have it in a place you can pray the prayer often.
DOWNLOAD: St. Francis Peace Prayer PDF
Let There Be Peace on Earth Finale Video!
Help us inspire greater peace in our world, and especially in our country and community, by sharing the special video that we put together to encourage all of us to be instruments of God's peace.  WATCH IT HERE!
FEST 2020 "Glorious" Calendar

Every year, at the end of The FEST, we pass out thousands of calendars that count down the days to next year (Sunday, August 8, 2021).  The calendar keeps the theme for The FEST alive throughout the year with pictures, images and inspiring quotes.
This year we would ask for your help and support so we can come back together in 2021 for The FEST.  Any donation of $20 (or more) will receive a FEST calendar mailed to their home at the end of August.
You will love the calendar, and we will be so grateful for your support.
SOTE.Life
We've always said that The FEST is more than a day – it continues all year long.  We have been partnering to build out a new prayer/reflection APP called SOTE Life (Salt of the Earth).   This APP is filled with daily reflections, songs, prayers, and so much more.  It's going to quickly become an essential part of your walk with the Lord – your life of prayer.   Make sure you are on The FEST email list and watch for an email at the end of August so you can download and be inspired by this very helpful prayer and reflection APP.   It will also help you receive the most up-to-date FEST news and information.
ALPHA Village
The FEST sponsors a number of community outreach efforts one of which is ALPHA Village.  We have been working for the past five years to bring help and hope to our sisters and brothers in the Clark/Fulton community.   Through ALPHA Village, we sponsor community clean up days, regular food distribution, Project WARMTH (winter coat, hat, gloves) distribution, along with community leadership development.
We will be launching a new online platform to help everyone in the neighborhood find the help, support, and care they need.  OneHopeNEO.com will coordinate all community based resources for easy access.
We will be planning a Fall Clean-up day (date pending due to Covid-19).   If you would like to be on the mailing list to learn more and have good information about upcoming events, please send an email to caitlin@c87.68c.myftpupload.com.
outRise
God has created an amazing universe and filled it with wonderful places to explore and adventures to experience.
outRISE lets you share your experiences with others and allows others to give you best ideas and insights on places – all over the world – to visit, see, experience and explore.
The developer of outRise has long been a friend of The FEST and has partnered with one of our new sponsors, Remarkable Lake County, to plot out some of the best places to explore right in our own backyard.
To learn more about the APP and the opportunity, go to creators.outrise.com/the-fest.
GreaterthanHeroin.com / Relink.org
Amid the challenges of the pandemic, there's another crisis that continues to rage on – heroin and opiate overdoses.   Over the past several years, The FEST has been working to create community awareness and support across the region by GreaterthanHeroin.com.
We've also partnered with relink.org which has 'best' resources for those who need help and their families.   If you know of someone who is struggling, please explore.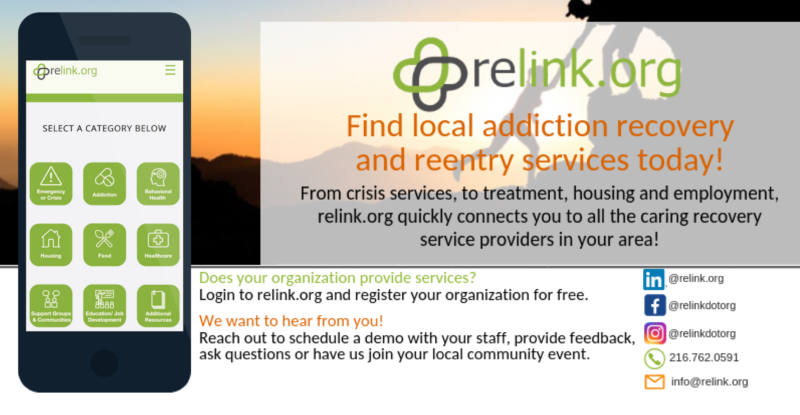 Become a Friend of The FEST
Just add your email and hit subscribe to stay informed.