The FEST welcomes our biggest lineup yet!
Toby Mac, Big Daddy Weave, Mandisa, and We Are Messengers
Mark your calendars to see these artists perform on Sunday, August 5, 2018…the FEST is free and open to all!
The Main Stage Performances will have American Sign Language interpreters for the hard of hearing and deaf.
Toby Mac
Main Stage @6:15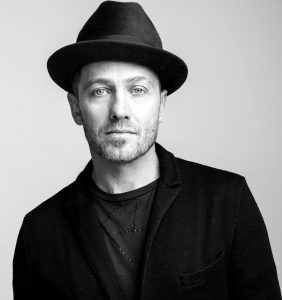 With over 11 million units in career sales and six GRAMMY® awards, TobyMac shows no signs of slowing down as he delivers a deeply personal record that celebrates the richness that comes from collaboration, diversity and vulnerability.
Drawing directly from his faith in God and personal experience, This Is Not A Test is an essential reminder that we only have one shot at life.
"What hits me now more than ever is that you really don't get a practice run at life," explains Toby. "This is it. In my friendships, raising my children, loving my wife, loving people, performing with my band and stepping on stage at arenas, I want to make every moment count."
For Toby, making every moment count is about more than just saying it out loud. Whether he's at home with his wife and five children, mentoring new artists, recording in the studio or on the road with his band Diverse City, Toby's heart for collaboration is rooted in his belief that no matter where we've come from, we are better together then we are alone. [READ MORE]
WEBSITE: tobymac.com
---
Big Daddy Weave
Main Stage @4:30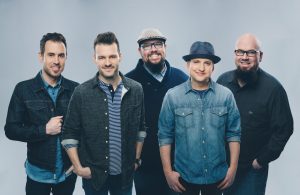 Big Daddy Weave is one of Christian music's most loved and respected artists. A mainstay at radio, the band achieved their most recent hit single with "The Lion and The Lamb." This follows five consecutive No. 1 singles, including "Love Come To Life," "Redeemed," "The Only Name (Yours Will Be)," "Overwhelmed" and "My Story." "Redeemed" became an anthem of unprecedented impact when it spent 11 weeks at No. 1, was dubbed "Song of the Year" at the first annual K-LOVE Fan Awards, earned Dove Award and Billboard Music Award nominations and was certified Gold by the RIAA. Since forming in 2002, Big Daddy Weave members Mike Weaver (lead vocals, guitar), Jay Weaver (bass, vocals), Jeremy Redmon (guitar, vocals), Joe Shirk (saxophone, keys, vocals) and Brian Beihl (drums) have released seven full-length projects, amassed more than one million units in album sales and have received numerous honors, including ASCAP and BMI Awards and the prestigious Rich Mullins Artist Impact Award, among others.
However, more than all the accolades Big Daddy Weave has garnered, it's the stories about how their songs have impacted lives that fuel the band's passion for recording and touring. "When we hear the Lord, we want to do what He says," Mike offers, "whether it looks like success to the world or not." [READ MORE]
WEBSITE: BigDaddyWeave.com
---
Mandisa
Main Stage @3:00
Ask people to describe Mandisa and you'll hear words like talented, gracious, beautiful, strong, loving and joyful, but the title of her new album offers an especially apt description of the artist—Overcomer. However, Mandisa sees it as more than her song, but an anthem for all believers and she's happy to launch the battle cry.
"I'm in a new place and I want to proclaim some things to my listeners and one of them is that they are overcomers," says Mandisa. "Whether or not you feel it, it's a fact. It's what God says in His word. In John 16:33 Jesus said that He overcame the world. By His Holy Spirit, Jesus lives inside of all who have asked Him to be their Lord and Savior. Because His spirit lives inside of you, 1 John 5:4-5 says that you are born of God and overcome the world by faith. That is what makes you an overcomer."
Overcomer brings a lump to Mandisa's throat as she speaks of her friend Kisha fighting breast cancer during her recent pregnancy and surviving. It reminds her of Good Morning America's Robin Roberts, whose journey encouraged Mandisa in hers. Mandisa herself is an overcomer. It's only natural that she sings about the experience. Since finishing in the top ten of American Idol's fifth season, Mandisa has forged a successful recording career and has lost over 100 lbs, inspiring women everywhere to strive for a healthy lifestyle and to reach for their dreams.
WEBSITE: MandisaOfficial.myshopify.com
---
We Are Messengers
Main Stage @1:30
Darren Mulligan left his native Ireland in 2003 to chase a life built on selfish ambition, temporary pleasure and fleeting fame. God had other plans for him. Now leaving Ireland a second time, the man he is today stands in stark contrast to his sordid and troubled past. Darren's personal testimony and the music of We Are Messengers are a beacon of hope for all.
"We see ourselves as messengers carrying the good news," says Mulligan. "We're just carrying His message from our hearts up into our mouths and out into our hands. God's given us something to say through words and songs and through our lives. We ask the same question every day, 'What is God saying? What opportunity is God bringing?'"
This hasn't always been Mulligan's desire. His personal history before meeting Christ is colored by selfishness, depravity and desperation. A self-taught guitarist, Mulligan's love affair with music began when he received a guitar from his parents for Christmas when he was 13. Although he grew up in Ireland, it was American music that shaped his formative years as he listened to everything from Elvis and Johnny Cash to Guns N' Roses and Nirvana. Though he came from a respected, hardworking blue-collar family, Mulligan strayed from his upbringing early on. "I became this really wretched, selfish, horrible human being," he admits. "I just wanted to take from everybody." [READ MORE]
WEBSITE: WeAreMessengersMusic.com
---
Larry Macon Jr. featuring Half Mile Home
Main Stage @12:45

Larry Macon Jr. is a national pastor, author, motivational speaker and recording artist debuting his hit contemporary Christian song "I give you my life." He is teaming up on tour with Ohio's own Billboard chart-toping Gospel R&B & Contemporary singing group "Half Mile Home."
FACEBOOK: www.facebook.com/LarryMaconJr
---
Cimorelli
Main Stage @12:05

With more than 1 billion views and 4 million subscribers on their YouTube channels, the six sisters of Cimorelli, originally from Sacramento, have grown their enthusiastic international fan base to levels that won them a Teen Choice Award for Web Star in 2013, and a featured performance on Good Morning America, and several successful international tours. In 2014 the girls performed at anti-bullying rallies in schools across the country and wowed fans at DigiFest concerts in London, New York, Toronto, and Minnesota, as well as in Spain at the Coca Cola Music Experience for 15,000 fans and in Germany for the US Armed Forces in Wiesbaden.
Stepping into the world of screen acting, the Cimorelli sisters are proud of their highly acclaimed and very successful Subway-sponsored web series sitcom "Summer With Cimorelli" as well as their equally successful reality show on the go90 platform, "Life As Cimorelli". The girls appeared in a national television commercial for Subway, their music is featured in international television commercials for two Hasbro products, and they appear in their first movie, "Hope Springs Eternal", to be released August 10, 2018.
Known for their tight harmonies, inspirational speeches, and good, clean fun, Christina, Katherine, Lisa, Amy, Lauren and Dani (ranging in age from 17-27 years old) started their group in 2007, playing many local gigs in Northern California after having spent several years in musical theater. In 2009, a top London music manager discovered their acappella cover of Miley Cyrus' song "Party in the USA" on YouTube, which led to a record deal with Universal label Island Records. They then moved to Los Angeles along with their five brothers, where they stayed for five years. In 2015, they started their own indie label, Cimorelli Music, and moved to Nashville, where they released their first full length album, "Up at Night", in May 2016, followed by their first Christian album, "Alive", and a third album, "Sad Girls Club".
Cimorelli has also released six EP's, including a Christmas EP of traditional acappella carols called, "Christmas Magic", and over 580 YouTube videos of covers, original music, and special interest vlogs. In 2013, Cimorelli's single "Made in America" was featured as iTunes single of the week. Fresh off a highly successful 10 city European Tour in March 2015, they followed that up with a US tour, a performance at the Click Play Fest in the Philippines, a South American tour in April 2016, another European tour in November 2016, an inspirational book called, "Lessons Learned", and a guest appearance on Chinese television in 2017. Their next EP, "I love you, or whatever", debuts on itunes August 1, 2018.
Social Media
YouTube, 4 Million subscribers, 1 Billion views
www.youtube.com/cimorellitheband
Instagram, 650K followers
www.instagram.com/cimorelliband
Twitter, 575K followers
www.twitter.com/cimorelliband
Facebook, 2.5 Million Likes
www.facebook.com/cimorelliband
Website
www.cimorellimusic.com