The FEST & Marc's Love Moms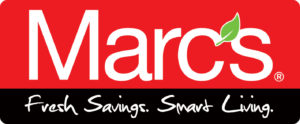 Grandmas, aunts, sisters, daughters…all women!  As a way of saying thanks for everything you do, we invite you to join us in the Marc's Moms' Station for great resources, prizes, raffle baskets, and more!
NEW this year! Marc's and their friends are creating an INCREDIBLE coupon booklet with $100+ in coupons, offers, and deals! You must pre-register to be eligible to receive this special offer!
The Marc's Moms' Station is a place for moms to come together to pray, encourage, and lift each other up while taking time to relax and let go of all the stresses they carry so they can grow closer to Christ and bring their families along with them.
Become a Friend of The FEST
Just add your email and hit subscribe to stay informed.