Welcome to The FEST Man Cave
We have the Marc's Mom's Relaxation Station…it's only fair to have a Man Cave.
Awesome giveaways, including a Yeti cooler!
Great resources to help you in your faith journey
Kick back and relax in our recliners
Shoot a game of pool
Play some foosball
Model Harley from Western Reserve Harley Davidson – hop on a real Harley, start it up and see what it's like to sit in the seat!
Located near the Marc's Mom's Relaxation Station, it's a great place for all guys & dads to hang out for a bit!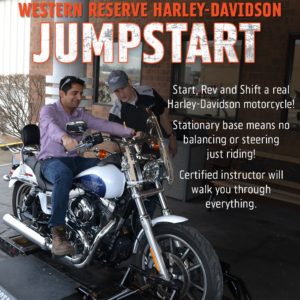 Enter to Win Giveaways
Skip the line…pre-register!
A Prayer for Men and Dads Everywhere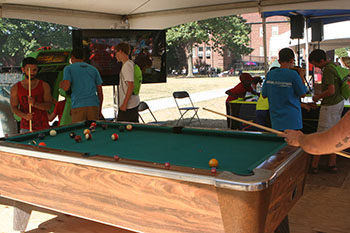 A Blessing from the Apostle Paul
May God, out of his glorious riches, strengthen you with power through his Spirit in your inner being, that Christ may dwell in your heart through faith.
May you, being rooted and established in love, have power, together with all the Lord's holy people, to grasp how wide and long and high and deep is the love of Christ, and may you know this love that surpasses knowledge, that you may be filled to the measure of all the fullness of God.
May God, who is utterly able, do immeasurably more for you and in you than all you can ever ask or imagine.
(based on Ephesians 3:16-19)