Chat Away!
Meet new friends, share your best advice and ask any questions you have as a mom.
Don't forget to check us out on The FEST Mom's Group on Facebook. Here, you will be updated all year long! Click here to request to join and keep the chat going with fellow FEST moms throughout the year! 
Topic Suggestions:
Organization
Cooking
Modeling Faith
Relationships
Raising Christian kids
How to bring focus to Christ in kids' and teenagers' lives
Summer activities for all ages
Favorite local spots to visit as a family
Marc's loves moms!
Thanks to them, we have amazing baskets and giveaways for those who registered for a Mom's Bag. Tune in at 7:00pm to see if you're one of the lucky winners!
Make sure to go to the Marc's tent and see everything they want to show you this year.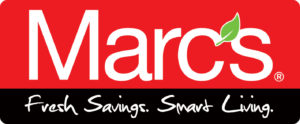 Become a Friend of The FEST
Just add your email and hit subscribe to stay informed.