Visit all of our sponsor & vendor tents!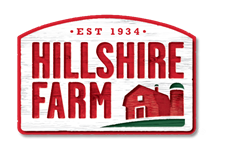 Hillshire Farms
In 1934, our founder, Fritz Bernegger, started the Hillshire Farm® brand with a dream to deliver only the best to his customers – the best cuts of meat from the best farms with the best practices. His legacy still holds true today as the Hillshire Farm® brand continues to provide only the highest quality products for the whole family to enjoy.
Because at Hillshire Farm® brand, we are committed to the values of the farm, and we know that quality is always the most important ingredient. From our slow roasted lunchmeat to our perfectly seasoned smoked sausage, everything we do is rooted in the tradition of Fritz's small family farm in New London, Wisconsin. You can taste the generations of care and craftsmanship in every recipe because farmhouse values never go out of season.
Looking for FEST Sponsors!
We are looking for sponsors and vendors for FEST 2022.  Take a minute and think of a company – and/or vendor – who would be a great partner for The FEST. 
All you need to do is send us a good contact name/phone number and the company and we will take it from there.
Please let me know your suggestions and contact info for vendors and sponsors (frbob@theFEST.us). 
We need YOUR help to make this the best FEST ever!!!
Become a Friend of The FEST
Just add your email and hit subscribe to stay informed.