Four-time GRAMMY award-winning duo for KING & COUNTRY makes a powerful statement with their much-anticipated third album, "Burn the Ships", an epic, sweeping musical landscape that explores themes of new beginnings, forgiveness, hope, and love. The album's soaring debut and GRAMMY® nominated single, "joy," which features a 100-person choir and a hypnotic wave of rhythm and electronic sounds, hit No. 1 and has been streamed more than 18 million times. The lyrics cut through the cacophony of societal noise to remind us about what is important: "Oh, hear my prayer tonight. 'Cause this is do or die. The time has come to make a choice. I choose joy." Luke adds, "The thing I am most proud of with this album is that when I look at all 10 songs, they all have a special place in my heart and there is a real significant story with each one. This album is about those songs in our hearts being exposed to others, and hopefully others will expose their hearts too." In Winter 2019 Joel & Luke performed in their Australian homeland for the very first time as part of the "Burn the Ships" world tour and sold out 6 of the 7 Australian cities, including the iconic Sydney Opera House.
"We don't want to live in the past; we want to move forward." – Luke

Performed at The FEST in 2013 (Strength in Numbers), 2014 (Chosen), 2017 ( A Full Life), and The FEST@Home 2020 (Glorious).
Socials: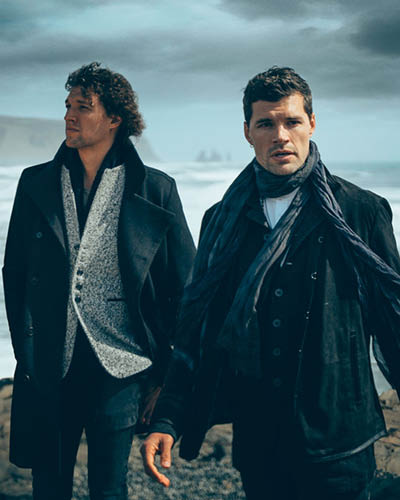 Become a Friend of The FEST
Just add your email and hit subscribe to stay informed.