If your questions are not answered in the below list, please click here to send The FEST office a message.
See also Activities, Directions & Parking and Hotel Accommodations.

1. What is the price of admission to The FEST?
The FEST is completely FREE! Thanks to the generous support of our volunteers, sponsors, and benefactors, there is no charge for admission to The FEST. We recommend you bring a few bucks to purchase food or a t-shirt, but all the concerts and activities are free of charge. However, if you are able, we really need your financial assistance to ensure that The FEST will continue to be free for years to come. Please consider helping our efforts by volunteering, making a donation, or purchasing a raffle ticket today!
2. Who can come to The FEST?
All are welcome at The FEST! The FEST is FREE so everyone can attend.
American Sign Language interpreting is provided on-stage at The FEST. A side area by the stage is designated for individuals with special needs.
On-site parking is available for anyone with appropriate handicapped parking permits, and a specially designated close-by lot with free accessible shuttle for those with special needs.
3. Will food and water be provided?
Food vendors will be selling food all day. A wide variety of food from our generous sponsors will be on sale. Check out the FEST Food Menu and Prices! You can also bring a picnic lunch to eat in our dining areas. Small coolers are allowed (no glass bottles). Alcoholic beverages are prohibited on FEST grounds. Remember – buying food at The FEST is an easy and affordable way to keep the FEST free!
Bottled drinking water for sale and you can also bring your own bottled water to the park (no glass bottles). Hand wash stations are also located throughout the festival grounds.
4. How should I dress?
The FEST is an outdoor event. Dress for the weather. Remember, if you arrive in the afternoon, it frequently becomes cooler in the evening, a sweatshirt or light jacket is recommended. Comfortable shoes are recommended – you may cover a lot of ground in one day! Keep in mind The FEST is a family friendly event. Appropriate attire is appreciated by all. 🙂
5. How can we help?
You can help through your prayers, financial support, and by volunteering. If you are able, please consider making a donation or purchasing a raffle ticket. In addition, please consider volunteering yourself or your group to assist in set-up and/or clean-up!
6. Can we park a bus?
Bus parking is available. Signs will direct you to the location when you arrive.
7. Can I bring bicycles, electric scooters, and skateboards to the festival?
The FEST does not allow bicycles, skateboards, or scooters on the Festival site.
8. Are pets allowed at The FEST?
Unfortunately for safety reasons we cannot allow pets on the festival site – service animals only.
9. Can we lay down a blanket or lawn chairs to reserve a place up close?
When the front entrance of The FEST opens at 12:00 PM (noon), you may enter and lay down blankets and lawn chairs to reserve your spot. No lawn chairs are permitted in front of the sound tower. There are also no blankets allowed in the area directly in front of the stage (it will be clearly marked). This area is reserved for those who want to stand. A side area is available for handicapped.
10. Are tents, awnings or umbrellas allowed?
NO. Because of safety concerns, we do NOT allow pop up tents, awnings or any like structure over 4 feet tall. After much conversation with our safety partners, this is the best way to ensure everyone has a great experience at the event. Any that are put up will be asked to be taken down. Thank you for understanding and cooperation.
NOTE: Small shade tents under 4 feet tall, such as the one pictured below, are allowed, as are handheld umbrellas.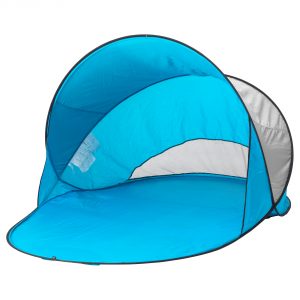 11. What recreational options does The FEST offer?
Games, activities, fun, and much, much more – you have to be there to believe it – and it's FREE!
12. Are credit cards accepted?
Yes, credit cards are accepted for the purchase of food and beverage tickets and FEST Grand Raffle tickets.