Visit all of our sponsor & vendor tents!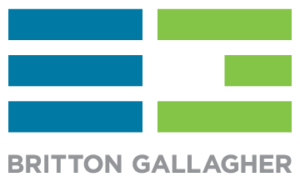 Britton Gallagher
Founded by Fred Britton in 1942, Britton Gallagher began in Solon, Ohio as a real estate and insurance agency, which offered insurance solutions to homeowners. In the early 1950s his son, Don Britton, joined the firm to develop the commercial side of the business. He took on partner, Jim Gallagher, who focused on life insurance and establishing the firm as Britton Gallagher.

Let this FEST Sponsor know you were here! CLICK OR TAP the Seek 'N Find logo above to enter!
Every sponsor tent you visit in-person or virtually gets you ONE entry for:
• iPad Pro 256 GB
• 4 Indian Tickets Saturday, September 25
• 2 Browns Tickets Sunday, October 17
• Kyocera All-in-One Color Copy Print Scan Fax with Wi-Fi installed
Become a Friend of The FEST
Just add your email and hit subscribe to stay informed.