THANK YOU for watching The FEST @Home!
The FEST 2021 was an incredibly blessed day.
We want to thank our sponsors and vendors, the planning committee and core team, the FEST interns, the amazing FEST Volunteers, Bishop Malesic, all of the priests who joined us, the FEST Liturgy planners, and all of YOU for joining us this year as we came back together.
Please note, due to copyright restrictions we are not able to keep The FEST @Home recording live. We hope that you were able to tune in on August 8 and are very sorry if you missed it! 
"Be strong & courageous. Do not be afraid; do not be discouraged, for the Lord your God will be with you wherever you go."
– Joshua 19
Explore The FEST!
Live Streaming Schedule
11:45am Welcome to The FEST
12:00pm Chandler + Maria Letner
12:45pm Joe Melendrez
1:30pm We Are Messengers
3:00pm Tauren Wells
4:30pm Danny Gokey
6:15pm for KING & COUNTRY
7:30pm Raffle Drawing & Announcements
8:15pm Outdoor Mass
FEST Seek 'n Find!!!
Win Prizes @Home
Explore The FEST Sponsor Tents online to Seek 'n Find great resources and inspiration you need for a joyful, hopeful future.  As you visit sponsor pages, click the Seek 'N Find logo, and complete the form on that page. Each time it will enter you for a chance to win one of the prizes below.

Awesome prizes, thanks to our friends at Meritech and Marc's!
• 4 Indian Tickets Saturday, September 25
• 2 Browns Tickets Sunday, October 17
• IPAD Pro 256 GB
• Kyocera All-in-one Color Copy Print Scan Fax with Wi-Fi installed
• 5 – $100 Marc's giftcards
Compassion International
Across the world there are people who need our help. There are thousands and thousands of children who today need food, shelter and the hope that comes from knowing that they are not alone.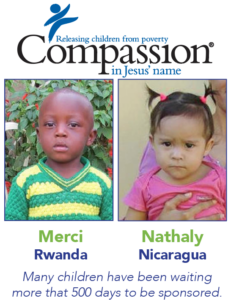 Compassion International is with us today at The FEST to give all of us an opportunity to learn more about their important work and mission of creating a more loving, caring, compassionate world for all of God's children. They work every day to release children from poverty by providing the support they need to grow and thrive in the ways of the Lord.
Visit their website to learn more about children in need. Even more importantly, get involved in making sure that we TAKE COURAGE to break the cycle of poverty for so many in need of care.


TAKE COURAGE is the theme for FEST 2021!
At once, Jesus spoke to them,
"Take courage, it is I; do not be afraid."
– Matthew 14:27
TAKE

LEAD WITH

STAND WITH

PRAY FOR

TRUST IN
COURAGE
After a year of being tossed about in the storm, our future is bright and hopeful because the Lord is with us. He said to those earlier followers (and each of us), "Take Courage, it is I." We can walk forward into a bright and hopeful future not because the storm or the pandemic has passed, our courage and our hope come from the Lord.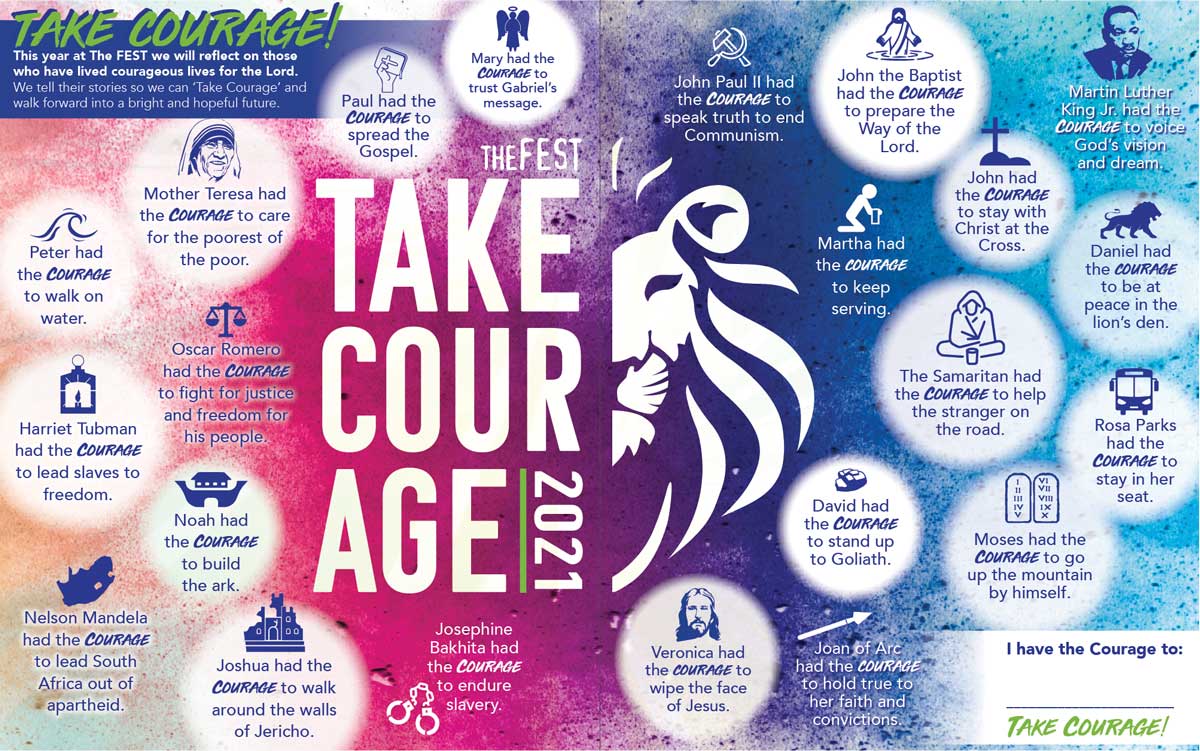 Thank you FEST 2021 Sponsors!
More than ever, we are grateful for our sponsors and partners who continue to support The FEST!  This year, we are looking forward to collaborating with them to create a unique and engaging event in the same spirit and fashion that we've done for the past 21 years!
These sponsors have stepped forward this year to make this possible – please support them!
Become a Friend of The FEST
Just add your email and hit subscribe to stay informed.