Visit all of our sponsor & vendor tents!
Listen to a message from 95.5 The Fish!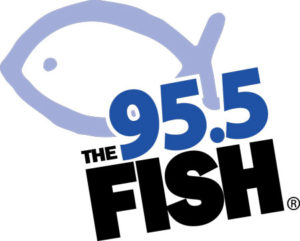 95.5 The Fish
WFHM-FM – branded 95.5 The Fish – is a commercial Christian contemporary radio station licensed to Cleveland, Ohio. Owned by the Salem Media Group, the station serves Greater Cleveland and much of surrounding Northeast Ohio.
Looking for FEST Sponsors!
We are looking for sponsors and vendors for FEST 2022.  Take a minute and think of a company – and/or vendor – who would be a great partner for The FEST. 
All you need to do is send us a good contact name/phone number and the company and we will take it from there.
Please let me know your suggestions and contact info for vendors and sponsors (frbob@theFEST.us). 
We need YOUR help to make this the best FEST ever!!!
Become a Friend of The FEST
Just add your email and hit subscribe to stay informed.