We have all been invited to participate in Stick Together!
A great opportunity to work with Project Love, Duck Tape/Shurtech and The FEST to combat bullying and negative behaviors.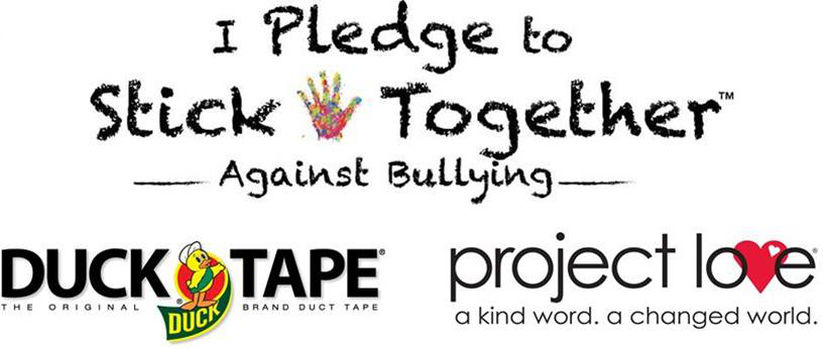 Twenty-three schools in the Catholic Diocese of Cleveland have already pledged to Stick Together against bullying!
For those schools who have presented the Stick Together character education program, you know the value of its fun and different message of exploring and learning concepts of kindness to empower students and strengthen your school's culture.
This year's FEST theme is, "Be the Light," and on Sunday, August 5, The FEST is rolling out the Stick Together initiative. Be part of this effort and let's lead the way toward positive behaviors, kindness,and sharing the light of the Lord.

Stop by the Duck Tape and Project Love Stick Together display to sign up your school and pledge to Stick Together against bullying.  This program is SO easy to implement and all materials are provided for you free of charge. In addition, you will receive biweekly messages throughout the school year to share as reminders for your school community.  For those who have presented already, you can recommit to Stick Together.
Did you know that Bishop Perez is the celebrant of The FEST Mass?  Your school can be part of the celebration! All schools in the Catholic Diocese of Cleveland are encouraged to send 4 students with a memento of your school to present to Bishop Perez (t-shirt, water bottle, mug, sweatshirt, etc.).
We are better together – let's share the strength and vibrancy of our Catholic schools! Sign up below!